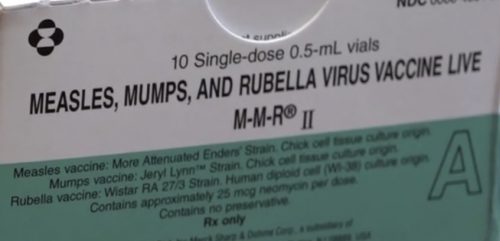 NYC's measles outbreak that was centered in Williamsburg is now officially over according to the NYC Department of Health and Mental Hygiene.
Today we're announcing the end of the measles outbreak in NYC. https://t.co/AbwXWelT1L

— nycHealthy (@nycHealthy) September 3, 2019
  654 measles cases were confirmed in NYC since August 2018, and community transmission of the measles virus was declared over on Tuesday as all reported cases have received proper medical attention and no new cases have emerged.
A vaccination campaign was launched by the city earlier this year and "33,805 doses of the MMR vaccine were administered to people younger than 19 years old in Williamsburg and Borough Park," according to the NYC Health website. Outbreaks are usually declared over after two incubation periods pass without a new infection. The city detailed its action plan:
"To battle the outbreak, the City spent over $6 million and dedicated more than 500 staff to the response; disseminated tens of thousands of pro-vaccination booklets; conducted multiple rounds of robocalls; sent letters and texts to local residents; published ads and distributed educational materials in English, Yiddish, and Spanish; launched an ad campaign that appeared at bus shelters, LinkNYC kiosks, and in newspapers as well as online; hosted a tele-Town Hall to counter anti-vaccination propaganda; visited doctor's offices; and hosted and attended numerous community events, among many other activities."