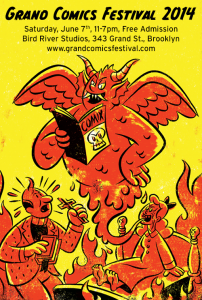 (sponsored) Grand Comics Festival 2014 @ Bird River Studios (343 Grand St) 11am–7pm, FREE,

Meet local illustrators and designers who are both established and emerging in the field. Browse a range of comic book styles and subjects—lots to see, lots to buy! The festival is open and free to the public, More info
There are more events in our weekly calendar. Submit Greenpoint events, too!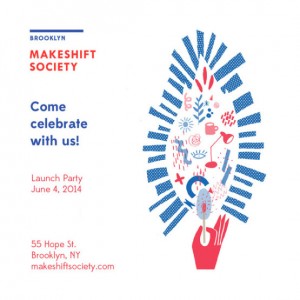 WEDNESDAY 6/04
* Makeshift Society Launch Party @ Makeshift Society (55 Hope St) 9am, FREE, Visit Brooklyn's newest shared workspace for creative entrepreneurs and small business owners, More info
* Bar Soap Brooklyn @ Northside Pharmacy (559 Driggs Ave) 5pm, FREE, Showcasing the new "Equilateral and All Natural" collection, RSVP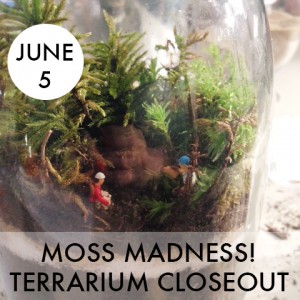 THURSDAY 6/05
* Moss Madness Terrarium Closeout @ Brooklyn Craft Co. (61 Greenpoint Ave) 7pm, $40, Everything you need to know to build a beautiful terrarium and keep it happy in your home, More info
* Floral Design: Fruits, Vegetables, and Other Unusual Elements @ Red Rose & Lavender (653 Metropolitan Ave) 6:30, $95, Learn the basics of floral care, what to look for when choosing flowers, and how to process flowers to maximize their shelf life, More info Continue reading →
Category:

Events, What's Happening?
Tags:

Baby's All Right, Bird River Studios, booklyn, Brooklyn Craft Co, Candy Apple Red, Dutch Kills, Grim Reaper, Kite Festival, knitting factory, knockdown center, Living Los Sures, Makeshift Society, Obscura Society, Pegacorn Press, Society for the Advancement of Social Studies, st.vitus, union pool, UnionDocs, Verboten
0 Comments