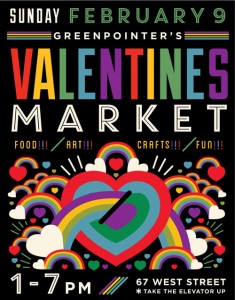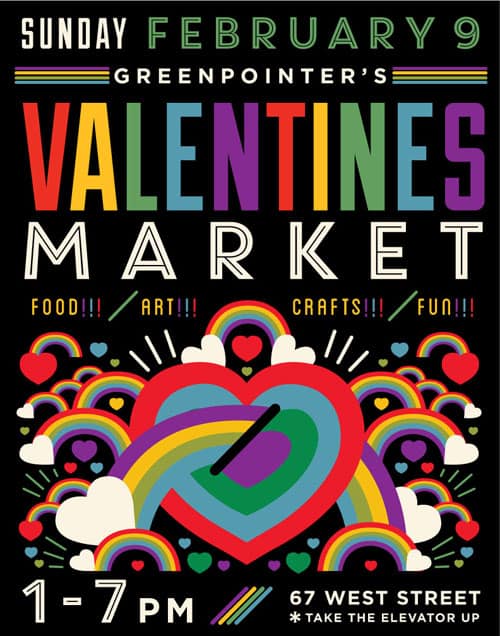 The day of hearts and kisses is approaching and we have a one-stop local shopping market for all your Valentine's gift needs.
Broken hearts and sour kisses welcome.
Even if the gift tag says "To: You, From: You" – remember, before you can love anyone else you MUST love yourself – and a great way to show yourself love is a shiny new pair of earrings or a grilled cheese sandwich. We'll have stuffs for your BFs & GFs, too.
Make sure to RSVP and spread the love!
Deets: Greenpointers Valentine's Market on Sunday February 9, 2014 from 1-7pm at Greenpoint Loft (67 West St, 5th Fl) – take the elevator up. Stairs are an option, too.  Continue reading →
Category:
Events
Tags:

arts, crafts, creative, dating, Flea Market, Food, food vendors, fun, gifts, green point flea market, greenpoint market, greenpointers market, greenpointers valentine's market, Kids, local shopping, love, makers, makers fair, romance, valentine's market, vendor market, weekend
2 Comments