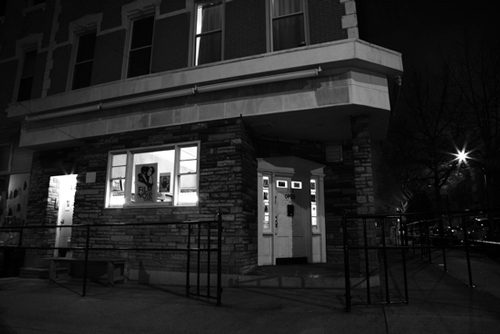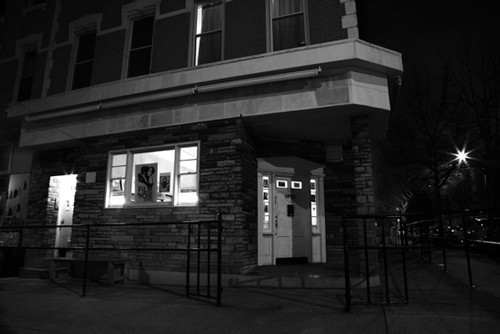 When Will Malitek, the owner of Film Noir Cinema (122 Meserole Ave), turned an old Greenpoint funeral home into his gorgeous new 54-seat movie theater, he remodeled with very specific plans in mind. There's a sizeable gap between the screen and the first row, where Will says he could have added more seats, but he wanted space to present live music.
This summer, Film Noir Cinema has launched a new series presenting silent films with live music by Reel Orchestrette, a collaboration between musicians Bradford Reed and Geoff Gersh.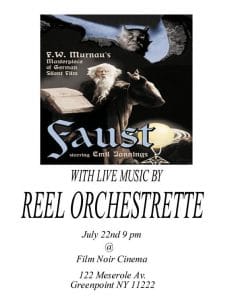 After a sold-out screening of Nosferatu in June, Reel Orchestrette is returning to Film Noir Cinema on Saturday, July 22 at 9pm with a live score for Faust, a 1926 German silent film directed by F. W. Murnau.
These two events are only the beginning. Malitek hopes to continue the series with screenings of all the major German silent films: Metropolis, Waxworks, The Cabinet of Dr. Caligari and more. And in October, he says we can expect to see a full lineup of silent horror films.
Tickets for Faust are $15 and on sale now at Film Noir Cinema (where you should also take a moment to flip through their incredible collection of films available to rent).
To find out more about the performance, we spoke with Reel Orchestrette's Bradford Reed and Geoff Gersh. Continue reading →
Category:

Art/Music, Culture
Tags:

Cinema, faust, film, film noir cinema, Greenpoint, live score, movie, movies, Reel Orchestrette, theater, theatre, Vintage
0 Comments