(sponsored)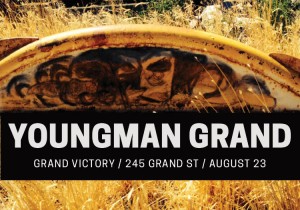 Youngman Grand @ The Grand Victory (245 Grand St) 7pm, $10
The five members of Youngman Grand all live and work in Greenpoint (Variety Cafe, Cafe Grumpy, Achilles Heel, and Budin). They will be bringing their colossal rock sound to a headlining show at The Grand Victory featuring a line-up of great local bands: Forts, Dead Letters, and Sand Mansions. Buy tickets here.
There are more events in our weekly calendar. Submit Greenpoint events, too!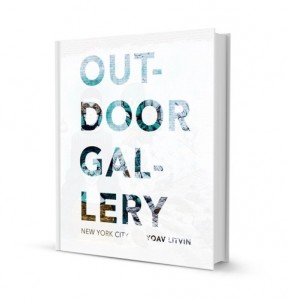 WEDNESDAY 8/20
* Crochet Metal Jewelry @ Brooklyn Craft Co. (61 Greenpoint Ave) 6:30pm, $55, Make mixed-media statement pieces that combine chunky metal with simple crochet trimming, More info
* 
Outdoor Gallery @ Word (126 Franklin St) 7pm, FREE, Learn about the vibrant outdoor art culture of NYC with an interactive presentation from author and photographer Yoav Litvin and artist Jilly Ballistic, RSVP
Category:

Events, What's Happening?
Tags:

bar matchless, Brooklyn Craft Co, Cameo Gallery, Cheryl, Cloud City, Dark Disco, Festival de Cine, Glasslands Gallery, Little Skips, Norte Maar, Output, Panoply Lab, pete's candy store, Rattled Expo, Silent Barn, Socrates Sculpture Park, Triskelion Arts, Warsaw, WORD bookstore, youngman grand
0 Comments