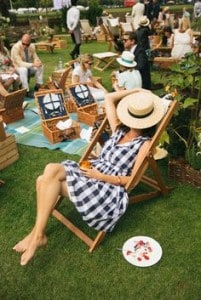 It's a weird weekend for music, with a lot of local name bands playing the East End or upstate.
Their fans are probably laying out some fancy picnic basket on a lawn to hear them somewhere, with champagne and brie. Man, we've turned into those Manhattan classical music types, just with brattier music.
But a comfy chair on a lawn with champagne and brie mmm yeah that works for me why let the rich people have an exclusive on the good life.
If you wait to leave until tomorrow morning, there's tons going on tonight (8/5), from a Purple Rain twisted 'n screwed screen edit in Williamsburg, to live piano with aerial dancers in Bushwick, and rock and punk at Gutter Bar.
And the Greenpoint club Aviv is active both Saturday and Sunday night, hosting a Latin Punk showcase/zine grab/panel discussion. Continue reading →
Category:

Art/Music, Culture
Tags:

alt-country, americana, aviv, Grace Kelly All Day, Hounds Basket, House of Yes, Latin punk, Logan X, Meredith Graves, night of joy, Prince, Purple Rain, The Gutter
0 Comments