According to the New York tabloids, this week Anna Wintour had her celebrity-filled Met Gala. This year's theme was technology.
Of course, as befitting Wintour, the show had a more formal title, Manus x Machina. For spins and giggles say that three times stoned.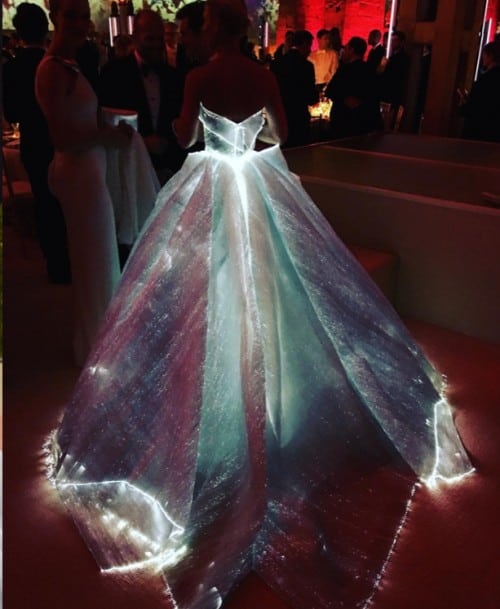 I have no problem with Ms. Wintour, a classically trained journalist, or decadence in general. Even better than no problem, I love them both.
Which is why I'm piss stinking mad that every single celebrity down to the number showed up in something that had nothing to do with the theme. Except Claire Danes, who was radiant in her fiber-optic getup.
This weekend's music picks highlights musicians who actually know how to do costume drama right. There's a Prince music video dance memoriam at Rough Trade, trucker country and rockabilly at Skinny Dennis, and a rapping female version of Michael Quattlebaum Jr. at Good Room. Continue reading →