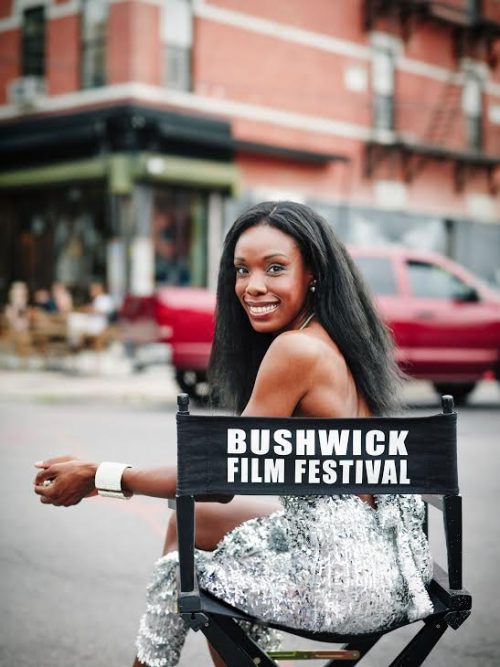 At her core, Kweighbaye Kotee is a community builder: she triumphantly brings together artists and audiences, neighborhood long-timers and newbies alike. Her talents coalesce most notably in the Bushwick Film Festival, her passion project that is celebrating its 11th anniversary October 11–14.  Greenpointers caught up with the local curator and filmmaker to discuss the morphing landscape of film, the partnerships she builds, and the side projects that continue to keep her busy.
Greenpointers: Do you live in Brooklyn, and if so where and for how long?
Kweighbaye Kotee: I have lived in Brooklyn for 14 years. Williamsburg for two and now Bushwick for 12.
GP: Can you talk a little about the genesis of the Bushwick Film Festival? And how many participating volunteers and films are there in the coming festival?
KK: I started the Bushwick Film Festival in 2007, while I was still in school at NYU. Initially, I really just wanted to share my love for indie film with other people in the neighborhood and celebrate filmmakers. Later on, I realized my position in the industry (female, immigrant, a woman of color) and wanted to do more. I began to use the festival as a place to bring people of all backgrounds together to connect through film. I also wanted to use our platform to help diversify the industry. This year, we plan to select about 100 films out of the 1,200+ films that submitted to the festival. Typically we have around 50 volunteers and interns who make it all happen. Continue reading →