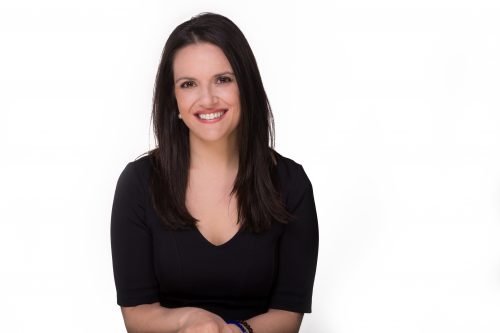 The New York City Public Advocate race grows more crowded by the week as Melissa Mark-Viverito has joined the growing candidate list that includes Council Member Jumaane Williams. The race was triggered after current Public Advocate Letitia James' 2018 midterm election victory to become New York's next Attorney General. An election date to elect the next NYC Public Advocate has yet to be announced, but the date will be set for sometime in early 2019 after James is sworn in as NY Attorney General.
Nomiki Konst is one of the NYC Public Advocate candidates that local media like to paint as an outsider despite her history of taking on corruption as an investigative journalist and as a member of the Democratic National Committee's Unity Reform Commission.
Konst sets herself apart from the other Public Advocate candidates by pushing a progressive agenda that includes not accepting real estate lobby donations and committing to staying educated on city business deals prior to endorsing them. With the recent victories of other NYC progressives who also denied real estate money like Congresswoman-elect Alexandira Ocasio-Cortez and incoming New York State Senator Julia Salazar, Konst is running for local office at a time when the awareness of corporate influence on political decisions is elevated. Greenpointers reached out to Konst to find out what her policy positions are on current hot button issues in NYC like Amazon HQ2. Full disclosure: Nomiki Konst and I worked together briefly at the political news outlet TYT Network over the past year.
You have a long history as a watchdog, not only working as an investigative journalist, but as a Bernie Sanders surrogate during the 2016 campaign, and as a representative in the Democratic National Committee's Unity Reform Commision. How would you utilize your experience investigating national issues to bring more accountability to New York City?
NK: The Public Advocate's office has the unique ability to investigate separately from the Comptroller, for instance, to investigate conflicts of interest, to figure out where local sources of corruption are coming. And not just advocate for the city and New Yorkers, but specifically to be a check on the City Council, on the agencies as well as the Mayor's office. So my experience on the Unity Reform Commission was incredibly powerful in that just like the Public Advocate's office we didn't have litigation power or the ability to subpoena, or present legislation really, but that's a separate issue. So what I had to do was I had to be very creative about how we figured out where the corruption was coming from. And of course, being an investigative reporter I was probably a little bit more familiar with those strategies. So I first went to the budget and started looking through the budget, and I started figuring out what sort of conflicts of interests there were.
Category:

Community, News
Tags:

Brooklyn, cuomo, de blasio, Jumaane Williams, Nomiki Konst, NYC, NYC elections, NYC Politics, NYC Public Advocate, Tish James
0 Comments