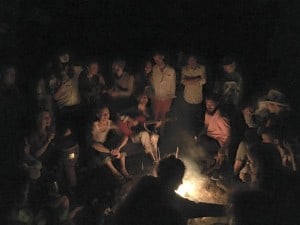 Whether you are fourteen or forty years old, your parents went through some boom years, either the go-go '80s or the post-war Baby Boomer era.
People were making good money, but some songwriters knew there was a lot going wrong on the social and political scene.
In the '60s you had Dylan and Arlo Guthrie to point it out. For my generation, it was Henry Rollins and the Dead Kennedys.
Now Jim Testa has appeared as the critical voice for our time. Continue reading →