Staycationing on a holiday weekend is sheer bliss for crowd wary Brooklynites. Restaurants are empty. The streets are calm. No stress to get out of or back into the city. So don't be bummed if your friends donn't invite you to their douchey rental on Fire Island or your boyfriend decides to go on a dude camping trip.
Brooklyn is yours this weekend!
10 Things To Do in Brooklyn On Your Labor Day Staycation
1. "Have fun with the folks, I'll be drinking this Old Fashioned, baby!" Start off the weekend in the right spirit, with the right spirits. While you're sipping an expertly made cocktail, laugh at the idea of sitting in tunnel traffic with your girlfriend's annoying dog whining in your ear.  Try Brooklyn Social in Carroll Gardens (335 Smith St), Dutch Kills in Long Island City or The Richardson in Greenpoint.
2. How about a movie? If you're not too cool to watch blockbuster Hollywood films, then you have to watch Batman The Dark Night Rises this weekend! Take the East River Ferry to Kips Bay Theatre on 2nd Ave & 34th St. If you're worried you'll get bedbugs, check out Searching for Sugarman at Nighthawk, which is the best story you've never heard.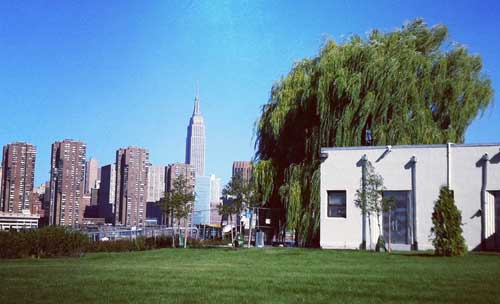 3. Picnic! We have all fallen in love with the newly opened WNYC Transmitter Park at the end of Greenpoint Ave. That weeping willow is a stunner! Pick up a Cheddar and Chutney Sandwich from Eastern District or get a picnic pack to go from Lobster Joint. When you want some sweet, Ovenly's Peanut Butter Cookies are rated the best in NYC by Time Out. Need a good read? Head over to WORD (126 Franklin St) and pick up a copy of Visit Sunny Chernobyl: And Other Adventures in the World's Most Polluted Places. Continue reading →
Category:
Culture
Tags:

barbeque, Brooklyn, fun, Greenpoint, hostessing, ideas, labor day, outdoors, plans, recreation, styacation, to-do, vacation, weekend
0 Comments