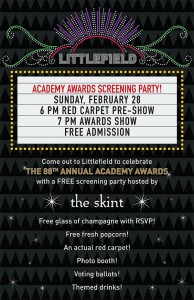 [sponsored] Academy Awards Screening Party
Sunday 2/28
6pm, FREE, RSVP
L.A. may have the Oscars, but we think Brooklyn has a better view! Join the skint for a red carpet entrance, a free glass of champagne with RSVP, freshly popped popcorn and the Academy Awards on a big screen! There will also be themed drinks based on some of the nominees, a photo booth to capture your red carpet glory, and special ballots to vote on the winners.
There are more events in our weekly calendar. Submit Greenpoint events, too!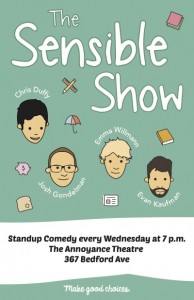 WEDNESDAY 2/24
☺ The Sensible Show @ Annoyance Theater (367 Bedford Ave) 7pm, $5, A weekly comedy showcase at a sensible time, hosted by Josh Gondelman, Chris Duffy, Emma Willmann, and Evan Kaufman, More info
# Movers Meet Shakers @ Humboldt & Jackson (434 Humboldt St) 7pm, $65, A two-hour session hosted by Made Real Vodka that includes crafting three unique cocktails, a ricotta cheese–making lesson, and networking with other like-minded guests, More info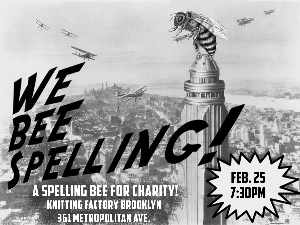 THURSDAY 2/25
* We Bee Spelling @ Knitting Factory (361 Metropolitan Ave)8pm, $20–$50, A one-of-a-kind drunk spelling bee and fundraiser for Change for Kids, Buy tix
☺ Kevin Geeks Out About Wigs @ Nitehawk Cinema (136 Metropolitan Ave) 9:30pm, $15, Comedian Kevin Maher presents an obsessive look at wigs as they appear in movies, TV, and real life, from toupee-wearing authority figures to hyper-glamorous drag queens, More info
Category:

Uncategorized, What's Happening?
Tags:

annoyance theatre, aviv, Big Sky Works, Brooklyn Bowl, Brooklyn Brewery, brooklyn kitchen, Grand Victory, Humboldt & Jackson, knitting factory, moma ps1, nitehawk cinema, pete's candy store, Rough Trade, spectacle theater, the boiler, the experiment comedy gallery, wythe hotel
0 Comments