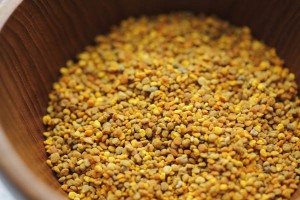 I recently bought bee pollen at the Greenmarket because I am bi-curious about bee products. It is termed a SUPERFOOD! Meg Paska, the infamous Brooklyn Homesteader, who keeps bees (among other things) right here in Greenpoint, is kind enough to school us on bee pollen.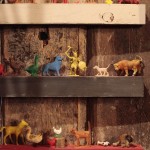 To learn more about DIY beekeeping in Brooklyn, on May 20th there will be a class at Hayseed's Big City Farm Supply, a pop-up shop on India St dedicated to urban farming brought to you by Brooklyn Grange, Domestic Construction and Brooklyn Homesteader.
GP: What is bee pollen?
Meg: Pollen is a reproductive matter created by angiosperms (ground-dwelling flowering plants) to aid in species propagation. It's made up of many small grains that contain the male gametes that are required for plant fertilization. Bee pollen is just pollen that has been collected and prepared by honeybees.