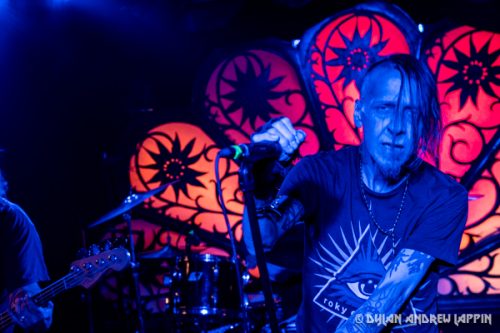 Two old-time bands with a lot of hard time put on the road are doing both a matinée and a sold out evening show at St. Vitus (1120 Manhattan Ave) this Sunday (8/27) as part of their Left to Starve summer tour.
Of course calling either band old-time is just asking for a beating, because it's generally not too safe to antagonize a hardcore punk band (Cro-Mags) nor a metal/hardcore/southern sludge band out of New Orleans (EyeHateGod, or just "EHG" for you texters).
I'm sure both these bands have been jumped by a pack of chin-less white supremacists more than once in the past with the band coming out ahead.
And it's not right to consider their sound old-time, when that's changed quite a lot for both bands, and in all the right directions. Continue reading →
Category:

Art/Music, Culture
Tags:

band, Cro-Mags, EHG, eyehategod, Greenpoint, hardcore, metal, Music, punk, Saint Vitus, sludge metal, st.vitus
0 Comments