Receive What's Happening? via email!


There are more events in our weekly calendar. Submit Greenpoint events, too!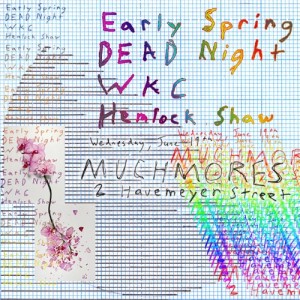 WEDNESDAY 6/19
♫ Hard Art, DC 1979 @ Word (126 Franklin St) 7-8pm, Photographer Lucian Perkins and musician/writer Alec MacKaye present chronicle the rise of punk scene DC, moderated by Jason Diamond of Vol. 1 Brooklyn
♫ WKC / Dead Night / Early Spring / Hemlock Shaw @ Muchmore's (2 Havemeyer St) 8pm, $7
♫ Song Preservation Society @ Knitting Factory (361 Metropolitan Ave) 8pm, $10
♫ Beach Day / Hellbirds / Butter The Children / Hippy @ Glasslands Gallery (289 Kent Ave) 8:30pm, $10
♥ Circus of Dreams @ Bizarre Bushwick (12 Jefferson St) 9-11pm, a show that happens in the ecstasy of Limbo, the little in between place where circus freak meets beautiful body poet meets performance art meets dancer, interactive, possibly disgusting, possibly sexy, RSVP
♫ Cold Cave / Boyd Rice @ Saint Vitus (1120 Manhattan Ave) Midnight, $15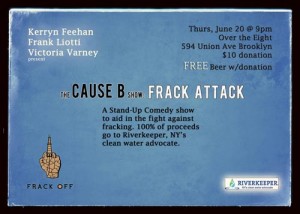 THURSDAY 6/20
☺ The Cause B Show: Frack Attack @ Over the Eight (594 Union Ave) 9pm, $10, a stand-up comedy show to benefit Riverkeeper, NY's clean water advocate, RSVP
♫ The Swamp Donkeys @ The Exley (1 Jackson St) 8-11pm, FREE, Asswhippin' Live New Orleans Jazz, $8 Aged Sazerac Cocktails
♫ The Can't Tells / Hospital Ships / Slow Warm Death @ Big Snow (89 Varet St) 8pm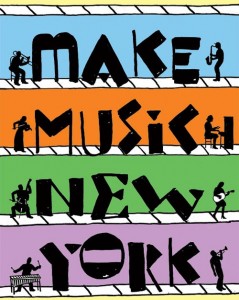 FRIDAY 6/21
♫ Silent Barn & Warper Block Party (Stanwix & Jefferson) 11am-6pm, FREE, Performances by Storyboard P / Run DMT / Hair Jail / Uumans / Amaru Cloud / Ashcan Orchestra & more
♫ Make Music New York @ All Over Greenpoint – Milk & Roses, McGolrick Park, Newtown Nature Walk, Kinfolk Studios, Cato's Army Navy, American Playground – Life Free Music Festival – All Day, Greenpoint Shows On Our Calendar, More info
♫ Voice Activated: New Music Flash Choir @ Newtown Creek Nature Walk (Paidge Ave near Provost) 4-6pm, Creative singers take over for a late afternoon event of unamplified site-specific vocal music, RSVP
♫ Summer Solstice Benefit Concert @ North Brooklyn Boat Club (437 McGuinness Blvd @ Ash) 6:30pm, $5, All Ages, Performing: Fetzig / Sasha Dobson / Taluna / Radicators / Daredevils of the Red Circle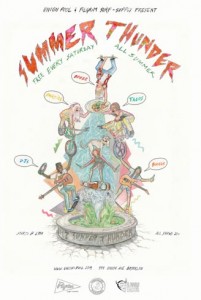 SATURDAY 6/22
• Renegade Craft Fair @ East River State Park (90 Kent Ave) 11am-7pm, 300+ modern makers, workshops, installations, and food, RSVP
♫ Summer Thunder w/ Jonny Fritz / Wild Yaks @ Union Pool (484 Union Ave) 2pm, FREE
♦ …all different: for I do, I suppose, partake of multitude @ Interstate Projects (66 Knickerbocker Ave) 7:30pm, FREE, a performance by Kevin Beasley, Curated by Cleopatra's
♫ Handjob Academy Fundraiser & Bake Sale @ 49 Wyckoff Ave, 9pm, $7, free with Kickstarter donation, Performance by Clint Michigan, Ratchet By Nature, Jams Dean, Zebra Baby, Hand Job Academy, DJ set by Good Goose, RSVP
♫ The Numerators / The Eeries / Trash Tide @ Don Pedro's (90 Manhattan Ave.) 9:30pm, $6, Brooklyn Burros' Food!
SUNDAY 6/23
• Sunday Beast @ Bushwick Inlet Park (Kent Betw. No. 9th & 12th) 9am, Pay What You Wish, High intensity interval training that would make the honey badger proud, RSVP
• Renegade Craft Fair @ East River State Park (90 Kent Ave) 11am-7pm, 300+ modern makers, workshops, installations, and food, RSVP
# Sustainable Seafood Fest Fundraiser @ TBD (224 Franklin St) noon-4pm, Learn how to shuck and oyster & steam a lobster, Lobster Rolls $16, 1/2 dozen oysters $8, Ceviche $7, proceeds for Greenpoint Fish & Lobster Co. – opening Fall '13
# Founder's Farewell Lu'au @ City Reliquary (370 Metropolitan Ave) 6-10pm, $35, founder Dave Herman is saying goodbye to the Big Apple and hello to Hawaii's Big Island, roast pig, hula dancers, live music, DJ Stasher, local brews and bourbon, surprises
♫ Bring Back the Music Benefit @ Brooklyn Bowl (61 Wythe Ave.) 6-9pm, $10 adults, $5 kids, fundraiser for IS318 After School Program, Stephen Levin and Joe Lentol will be performing
MONDAY 6/24
♫ Live Footage @ Manhattan Inn (632 Manhattan Ave) 10pm, FREE
TUESDAY 6/25
♫ Vinyl Tuesdays @ Adelina's (159 Greenpoint Ave) 7:30-11pm, each week features different genres vinyl records played by vinyl aficionados, More info
* Greenpointers' Pick
♫ Music
♥ Pheremones likely
♦ Art Event
☺ Comedy Event
# Foodie Event
Category:

Events, What's Happening?
Tags:

block party, brooklyn events, brooklyn music, bushwick events, bushwick music, community events, DIY music, diy venue, free events, free music, free shows, fundraisers, Greenpoint Events, greenpoint shows, live music, music festival, music shows, what
0 Comments