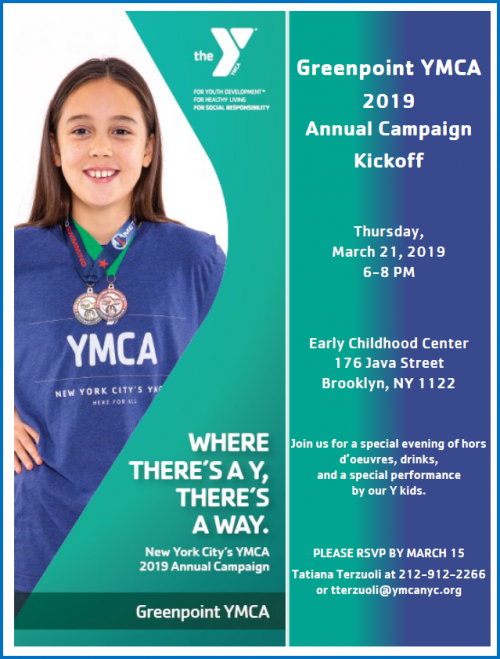 The Greenpoint YMCA (99 Meserole Ave.) will host its annual campaign kickoff event tonight (3/21) at 6 p.m. at the Early Childhood Center (176 Java St.). Donations can be made here.
The Greenpoint YMCA's programming includes Early Childhood programs, swim lessons, personal training sessions, kids' classes, and afterschool programs; the schedule is available here.
In 2015, the Greenpoint YMCA expanded its early childhood center to include 5 classrooms (up from two) and doubled student capacity to 135 students from 65 students.