(sponsored)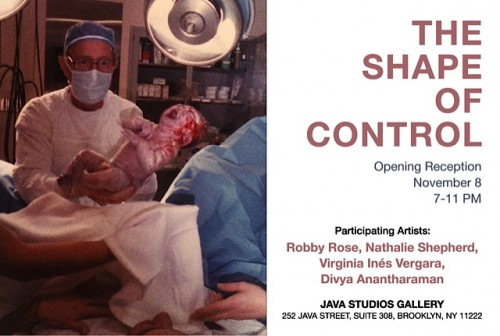 ♦ The Shape of Control @ Java Studios Gallery (252 Java St, Suite 308) FRIDAY (11/8) 7-11 pm, FREE, Group show featuring paintings, photographs, and sculptures that depict human interaction with nature, exploring the way in which reality is preserved and/or distorted through documentation and storytelling, includes work from artists Robby Rose (paintings of defaced sculptures of ancient Greek heroes)/ Nathalie Shepherd (paintings of idealized female muses) / Vriginia Ines Vergara (photographs wilderness dioramas through multiple lenses) / Divya Anantharaman (brings the animal into our environment with Black Bear Taxidermy), on view through December 6, RSVP, Catalog
Receive What's Happening? via email!

There are more events in our weekly calendar. Submit Greenpoint events, too!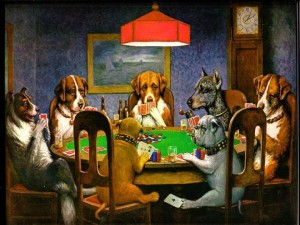 WEDNESDAY 11/6
• Muchmore's Free Poker Tournament @ Muchmore's (2 Havemeyer St) 7-8:30pm, FREE, ok gamblers, this one's for you… except instead of losing money you get to play for free and potentially win a $25 bar tab (!!), RSVP
THURSDAY 11/7
* GCEF Networking Event @ Polish Slavic Center (176 Java St) 6:30-8:30pm, FREE, network with community members who are applying for grants from the Greenpoint Community Environmental Fund
♦ Opening: John F. Moore Jr. @ The Habitat (998 Manhattan Ave) 7pm, FREE, Moore exhibits his abstract, trippy paintings, RSVP
* Greenpoint Designers MEET UP @ Broken Land (105 Franklin St) 7-9pm, there's a lot of you design-y folks around here (I see you lookin' all cool, working on your typography), how about you meet each other and talk about it over drinks and prizes and form a community, or whatever RSVP
♦ Daniel Johnston: here @ Reverse Space (28 Frost St) 7-9pm, Opening for a traveling exhibition of images taken of the iconic singer-songwriter Daniel Johnston by documentary/portrait photographer Jung Kim, capturing his life on the road and at home in Waller, TX, More Info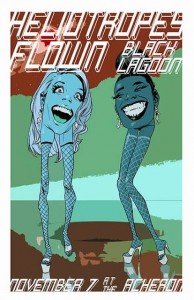 * Everyday is Like Sunday @ Nitehawk (136 Metropolitan Ave) 8pm, FREE, Catch a special screening of this Toronto film about "being young and getting older/drinking too much," co-starring Nick Thorburn of the band Islands and formerly The Unicorms, the theme hits a little close to home, but hey, the Toronto Star called it "Scrappy but endearing," RSVP
♫ Heliotropes / Flown / Black Lagoon / Beech Creeps @ The Acheron (57 Waterbury St, Bushwick) 8pm, $10 (I must be tired because I read Beech Creeps as "Beach Crepes" and got really excited/hungry), RSVP
Category:

Events, What's Happening?
Tags:

art, art openings, Concerts, film, free events, fun things to do, Gallery Openings, Music, open bars, Presentation Party Night, SASS, what's happening
0 Comments