(sponsored)


St. Stan's Athletic League Baseball Team Sign Up @ St. Stan's Gym (189 Driggs Ave) 2-3pm, Sunday 3/16, $100 (covers sign up fee and uniform), Bring your 6th, 7th, and 8th graders to try out for the Screamin' Eagles baseball team, which will compete in the Brooklyn Diocese Spring Baseball League season from early April through early June, for more info contact althetic director Daniel Bernatowicz (dbernatowicz [at] gmail [dot] com)
There are more events in our weekly calendar. Submit Greenpoint events, too!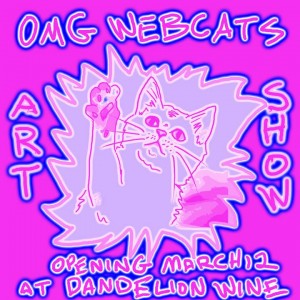 WEDNESDAY 3/12
♦ OMG #Webcats Art Show Opening @ Dandelion Wine (153 Franklin St) 7-9pm, FREE, Join webcat creator Scott Chase for a celebration of his new works, one of which is most definitely cats protruding from a man's beard, RSVP
• BK: You Sure Know A Lot About Baseball For A Girl with Caryn Rose and Friends @ WORD (126 Franklin St) 7pm, FREE, Talk baseball with author Caryn Rose upon publication of her new book A Whole New Ballgame, RSVP
♫ Imperial Topaz Record Release Show @ Death By Audio (49 S. 2nd St) 8pm, $7, celebrate the debut Imperial Topaz LP with Hex Breaker Quartet / Jerry Paper / Seth Graham, RSVP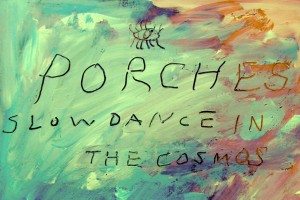 THURSDAY 3/13
# Grand Opening Party @ Dirck the Norseman (7 N 15th St) 3-5pm, Celebrate the grand opening of this new gastropub with in-house brewed beers on tap as well as pub eats like candied bacon wedge salad
• EL GARDEN Fundraiser @ Tradesman (222 Bushwick Ave) 7pm-12am, Support the new community garden at 120 Jefferson with great raffle prizes from Bushwick's best restaurants & bars, RSVP
* Dog Habitat Fundraiser @ Rosamunde's (285 Bedford Ave) 7:30-10pm, Free w/ Donation, Drink Ave Cider, eat sausages, and enter the silent auction to win prizes, all while support rescued pups in need of a home, RSVP
♫ Porches / Downies / Little Big League @ Shea Stadium (20 Meadow St, Bushwick) 8pm, $8, RSVP Continue reading →
Category:

Events, Uncategorized, What's Happening?
Tags:

Cameo Gallery, cheap things to do, comedy, eats, foodie, free things to do, little league, local concerts, porches, things to do
0 Comments