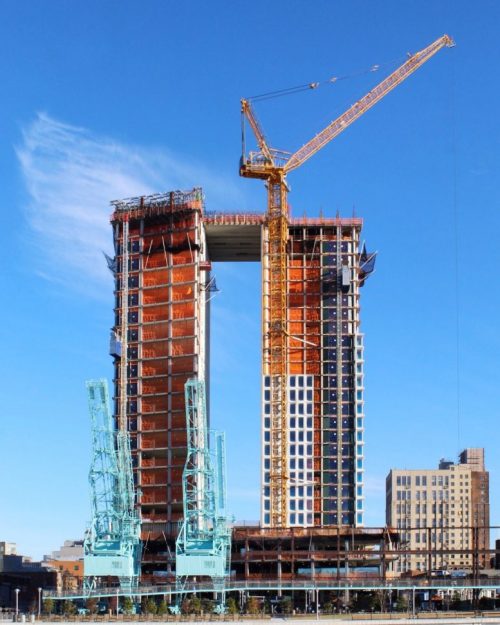 The residential high-rise construction along the contentious Greenpoint and Williamsburg waterfront is moving forward during the frigid winter months with towers advancing toward completion.
On the South Williamsburg waterfront, the rising towers at 1 S. 1st St. are being structurally connected, as YIMBY reports.  When completed, the conjoined building will have 330 apartments (66 will be affordable) spanning 462,000 square feet directly next to Domino Park. The completion date for 1 S. 1st St. hasn't been announced but the incongruent tower will count as the second residential building at the former Domino Sugar Factory, where two more towers are planned at the southern end of the site.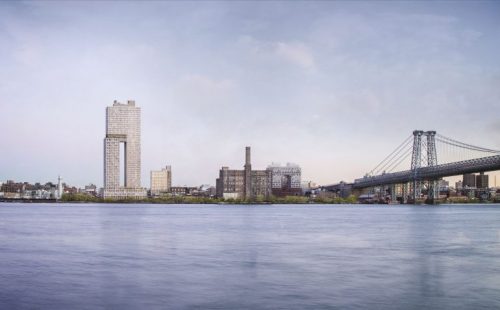 1.2 miles north of S. 1st St. along the waterfront, "The Greenpoint," is "awaiting imminent completion" according to YIMBY, and the 392-f00t-tall shiny glass tower is currently open for leasing/selling with 500 condos and rentals. A one bedroom rental at the namesake 39-story tower is going to set you back as much as $4,020 per month.