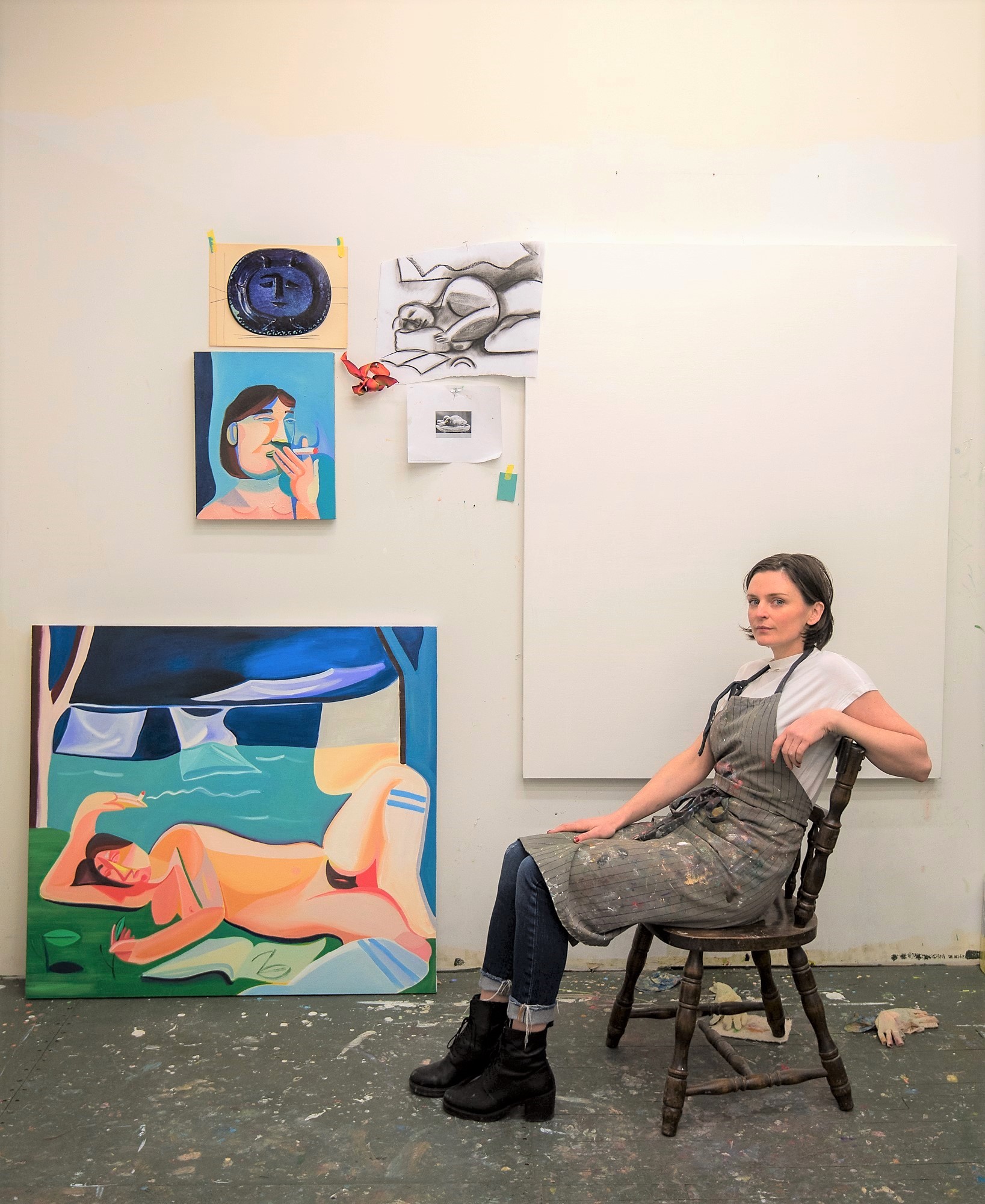 Danielle Orchard greets me with a big smile in her Greenpoint studio. We just met two months prior at her solo exhibition, "A Little Louder, Love," at Jack Hanley Gallery. Danielle and I immediately connect over our shared Midwestern roots, having both spent four idyllic years in Bloomington, Indiana for college. While in her studio, I am drawn to a painting of a woman bathing with her head laid back on the edge of a tub. In some areas, a color change designates a volumetric form, and in another moment, it will depict a flattened shape. The clarity she has in her vision is insurmountable, and echoes in the candor of her paintings.
Orchard's figures exist in their own reality; they are neither staged nor stumbled upon, yet seek both attention and solitude. She invokes figuration of the past and present. Inspired by how the nude woman has been portrayed throughout Western art history, she uniquely explores the familiar yet overlooked shapes of the female figure. Orchard reveals how a woman's body flattens in a bathtub while breasts buoy to the surface, how her arms tangle overhead while taking off a shirt, and how her curves contour the ground while laying nude in grass. Repeating tulip and cigarette motifs are reflected in her figures' pubic and elegant fingers, signaling impermanence, or a momentary recess. Danielle explains to me that those activities we visualize ourselves doing we can biologically benefit from as if we were physically doing them. While viewing her paintings, we are all in some way benefiting from their requiescence.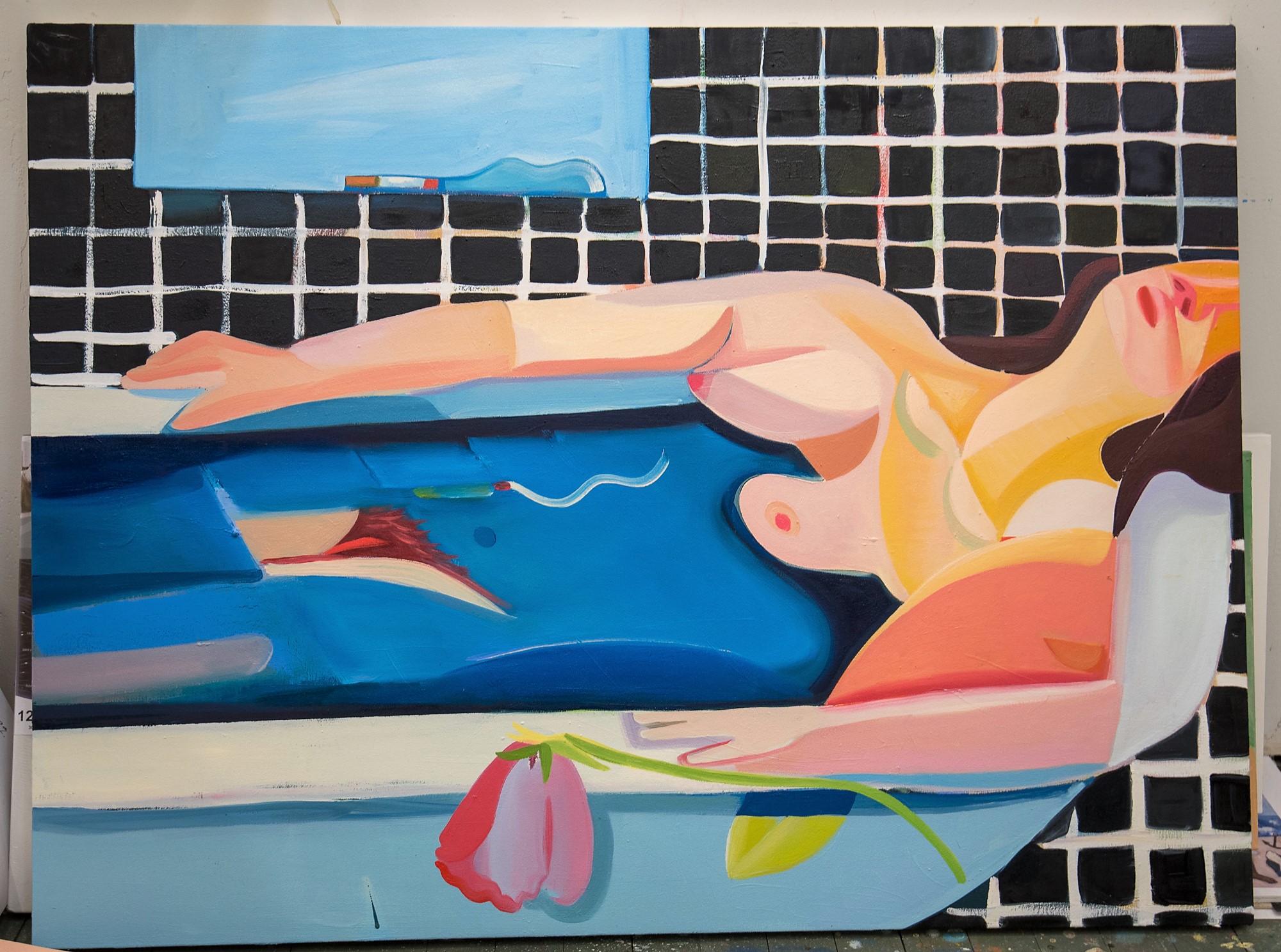 Greenpointers: When were you first exposed to art growing up?
Danielle Orchard: I was born in Michigan City, IN and grew up in Fort Wayne, IN. Both of my brothers and a lot of my family are into skateboarding. I was never a skateboarder, but creativity was always around me. There was always this sense of making art which shaped the community, like building the skate park which was fairly engrossing while I was growing up. I drew as a kid, and remember always asking for art supplies for holidays. Both of my parents are design minded, my dad a really good draftsman and my mom a flower hobbyist. I think once you're recognized as being talented as a kid, you sort of decide that is the thing you're going to pursue. I had an art teacher in high school who was really supportive. There was always that sense that art was serious, but not to say that that was never mutable. It has always been subject to various pressures and even taste throughout college and graduate school.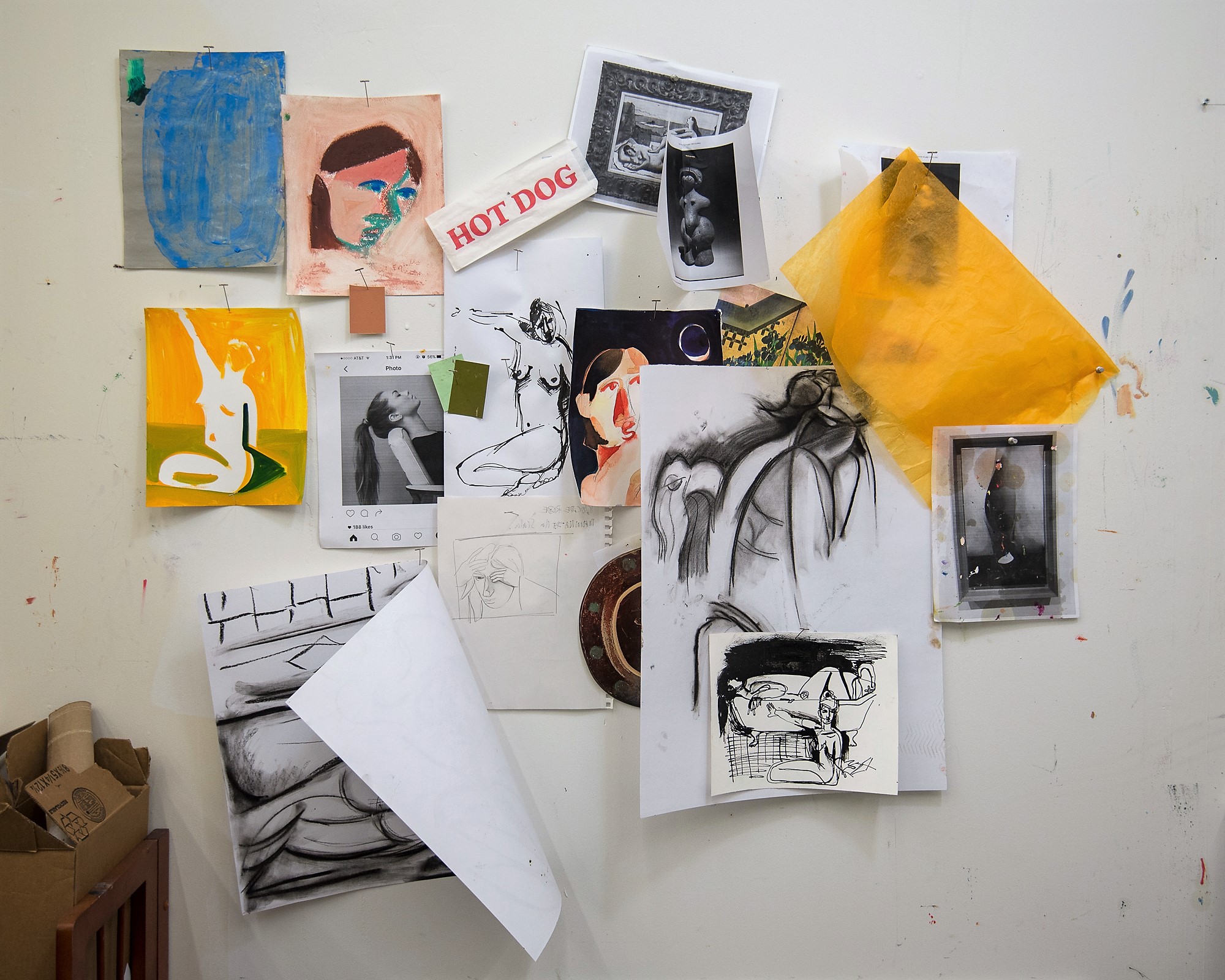 GP: In your interview with MaakeMagazine in October 2017, you mentioned you would like your drawings to be standalone pieces. How is that process going?
DO: Not well! I'm always so impatient to get painting. I do keep a pretty steady sketching practice and I also take a lot of written notes. I think it's interesting when painters take color notes to plan for future paintings. Drawing is so much a part of the way I paint that I feel that the urge is satisfied there. The early stages of my paintings are typically linear. I don't see much of a division between drawing and painting in my process, so I guess that's why I'm okay with drawing not being a distinct thing where I show the work independently. I do think a lot about Nicole Eisenman's decision to stop painting for a year and what that means to fully shift focus to a different medium. In the future it's something that I'm interested in to turn off oil paint for a while and see what happens.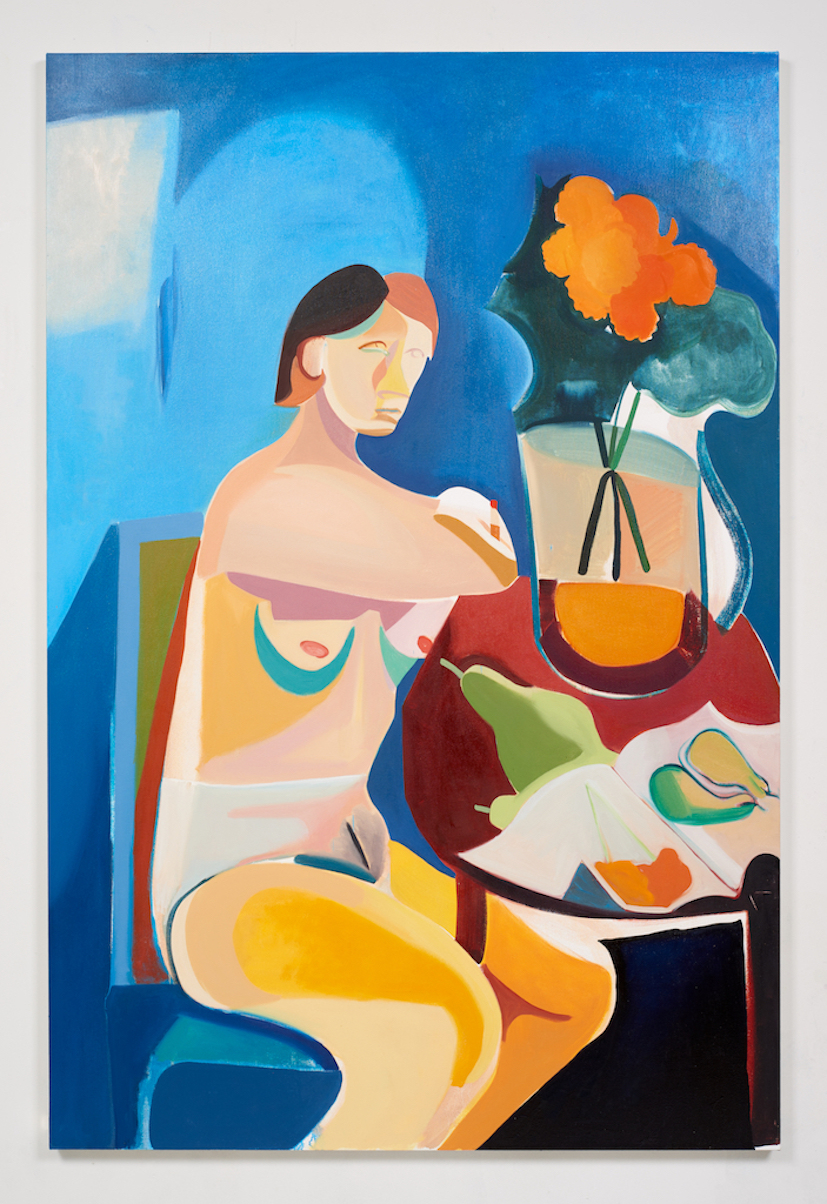 Category:

Art/Music, Uncategorized
Tags:

art, Cigarette, color, Cubist, Dani Orchard, Danielle Orchard, figurative, Madeline Ehrlich, motif, Tulip, Western art
0 Comments