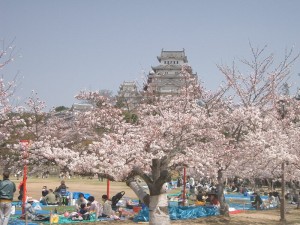 Had some friends return from Japan recently and they couldn't stop talking about how clean and orderly everything was.
They were there for hanami, too, the Japanese ritual of going to a park to view the cherry blossoms.
Then there's my friend Eric. He just moved there.
He's having a different experience.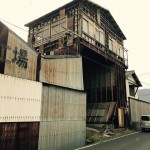 We all have friends that just seem drawn to bad luck. Eric is one of those people. Here's Eric's photo from the neighborhood where he found housing in Japan.
Eric previously resided in the East Village. Not much luck there either. One day he called his landlord. "I think the guy across from me died." Took the landlord two weeks to investigate.
I asked Eric how he knew. He said, "When you smell a dead person, you'll know exactly what that smell is."
Today's post is dedicated to Eric. Between the freezing and the rain in Greenpoint this early Spring, we can relate. And so today we highlight sanguine musicians with a sense of humor that take the stage in North Brooklyn the next few days. Continue reading →
Category:

Art/Music, Culture
Tags:

Ben Harper, Birdcloud, East Village, folk, hanami, Japan, Myrtle Manor, nerdcore, night of joy, pete's candy store, Rachel Bloom, Rough Trade, The Drinkers Themselves, The Gutter, Tom Moran, union pool
0 Comments