We in Greenpoint know better than to swim in the toxic, bacteria-laden Newtown Creek. We might soon be exposed to the contents of the creek regardless through a proposed aeration plant that would go in the Dutch Kills area of the creek.
The U.S. Army Corps of Engineers is accepting public comment on the matter through Monday, April 4, and the Newton Creek Alliance drafted a letter in strong opposition  (PDF) to the current plan.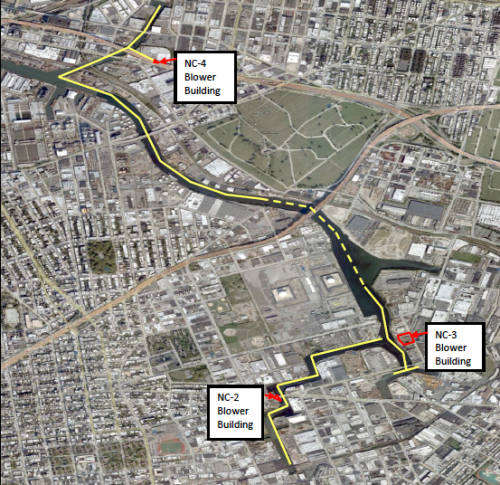 The process of aeration increases the water's oxygen content levels to support marine plants and fish, which were depleted after a century's worth of industrial pollution and wastewater overflow. The air bubbles travel from installed pipes at the bottom of the creek, releasing oxygen bubbles — but the air doesn't stop there.
A 2012 study by researchers at Columbia's Lamont-Doherty Earth Observatory found that the air bubbles transfer bacteria to the air near English Kills, an especially contaminated mile-long area of the creek in Bushwick, Brooklyn. A pilot aeration system was launched at English Kills in 2009. Continue reading →