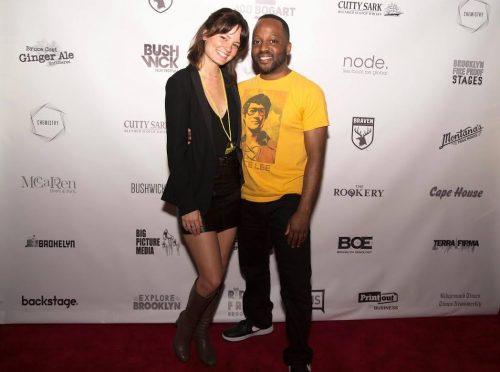 Filmmaker
Donaldo Prescod
represents the heart of a Brooklyn artists' work ethic: scrappy with refined taste, industrious with a collaborative attitude. His Bushwick Film Festival-celebrated thriller 
Black People Are Dangerous 
brought him greater notoriety in our borough and has propelled him to create more works. Greenpointers talked with
Donaldo
about his career, aspirations, and — of courses — the best spots to eat in Brooklyn.
Greenpointers: How long have you lived in Brooklyn?
Donaldo Prescod: 11 years.
Do you have a favorite neighborhood bar, park, or restaurant?
That's tough, I love Fort Greene and I love Bushwick equally for various reasons. You see a lot of seasoned black folks in Fort Greene and you can tell Brooklyn lives in their bones. Bushwick has a grit and grime DIY vibe to it that makes for a better artist. Restaurant:
Lil Mo
, some of the best Vietnamese food BK has to offer.
I submitted my film and thanks to the film gods one of the people assigned to watch shorts loved it immensely. As it got passed along to everyone else in the festival they too took a liking to it, no questions asked.