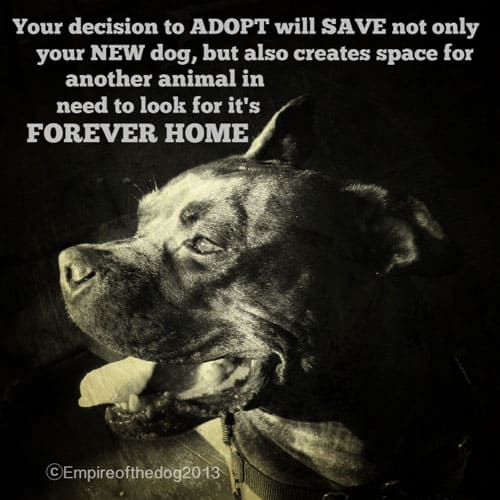 When you adopt a rescue pup you're doing a good deed and saving a cherished life, but you may also be taking on some unforeseen problems. This makes your decisions before adopting and after you get him home very crucial to his peace of mind as well as your own.
Denise from Empire of the Dog has (in just one session) helped me out so much with my rescue dog named "D." This woman is a serious miracle worker. She offers a FREE Rescue Dog Seminar at her business, too. The next one is tomorrow Wednesday April 23 at 7pm at Empire of the Dog (415 Grand St.)
Here she shares some helpful insights for before and after rescuing a dog.
 10 Tips for Adopting A Rescue Dog Continue reading