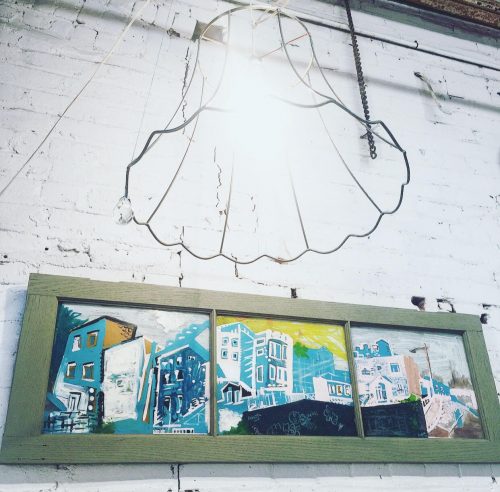 It feels funny to say we should welcome smallhome (100 Freeman Street) to the neighborhood, even though the brick and mortar storefront has only been around for a few months. But long beyond that period, its steadfast owner, curator, and artist Julia Small has been creating works and home goods at various shops and recognizable markets and pop-ups all over north Brooklyn. And while our Thursday Spotlight series often focuses on the denizens of the Pencil Factory and other kinds of fine artists, it feels important — especially during this tumultuous COVID period — to highlight the artists of many stripes who keep our vital small business scene thriving. Learn more about Julia's diverse work and career below, and be sure to follow along on Instagram!
Greenpointers: Congrats on smallhome's opening! How long have you been at 100 Freeman Street, and where were you beforehand?
Julia Small: I moved just down Franklin from Oak street last November. I had been in a pop up space I built out within the kid's shop Flying Squirrel, and East Williamsburg (across from Artists & Craftsmen, Harefield Road) before that.