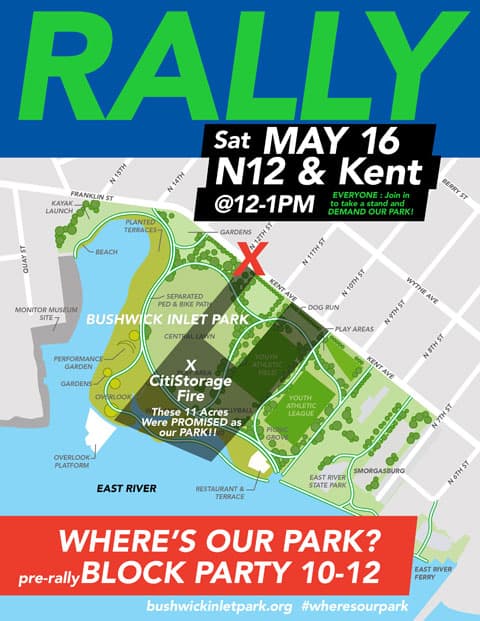 Ok Greenpointers, we really need to step up our game. In the months since CitiStorage mysteriously went up in flames,we were warned that our promised 28 acre park was in jeopardy of getting turned into more luxury towers.  Sadly, that day of reckoning is near.
According to a recent Crain's article, CitiStorage owner Norman Brodsky , (the man seen twirling his pinky ring in the photo below) is optioning off his 11 acre land to not one but TWO developers so they can built more luxury apartments and a whole lot of equally pricey commercial space.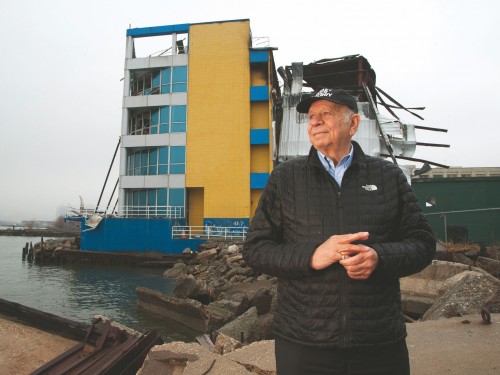 According to Mr. Brodsky, his phone has been ringing off the hook these days with offers as high as $250 million dollars despite the 11 acre property's current zoning restrictions. If that number weren't enough to make your eyes bleed, this $250 million dollar price tag is only half of it according to Brodsky, who just a few weeks ago touted the value of his land to be worth a mere half a BILLION dollars.