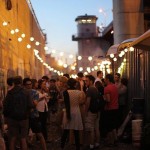 You didn't move to Greenpoint to join a yacht club, that's more a Connecticut thing. If you are hankering to be on a boat, there is the North Brooklyn Boat Club, stationed alongside Superfund-designated Newtown Creek.
The boat club is very Greenpoint-worthy. They host a lot of barbecues at their converted junkyard space by the Pulaski Bridge. You don't have to come from a fancy family to be able to join.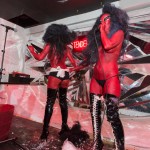 If you are more of a pier person, you probably noticed that the former Coco 66 space near the pier at Transmitter Park is now called the Tender Trap. It is even weirder than Coco 66 was.
Both the Tender Trap and the boat club are hosting parties tonight, Tender at their place, and the boat club at the House of Yes in Bushwick.
What's the right party for you?
We put them head-to-head below. Continue reading →