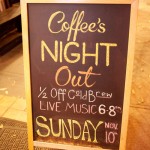 Greenpointers was very proud to present the inaugural Coffee's Night Out on Sunday evening, an idea conceived by smdlr coffee blogger Chermelle D. Williams.
Greenpoint was buzzing with caffeine and creativity. Nine Greenpoint coffee shops participated and we hit each and every one! Coffee lovers enjoyed an evening of local cafés open late with curated cultural events.
Thanks to everyone who came out, to Chermelle for her tireless efforts putting all the events together and to our sponsoring coffee shops: Café Grumpy, Charlotte Patisserie, Tar Pit Coffee Shop, Champion Coffee, Cafe Edna and SPINA.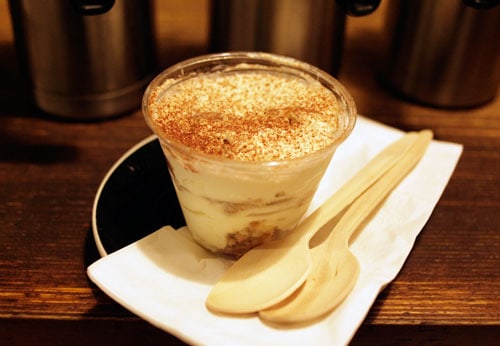 I know I shouldn't pick favorites so I'll just say the evening started out on a (sugar) high note at Champion Coffee. Manager Mark wanted to create a menu that pulled from different food makers in the area. He hit the nail on the head with his Cold Brew Tiramisu made with Peter Pan Glazed Old Fashioned Donuts, Mascarpone Cheese and Rum! I hope they keep that on the menu! Continue reading →