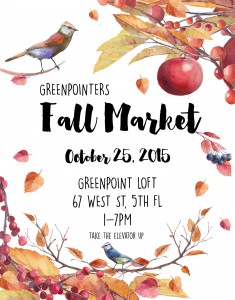 Greenpointers Fall Market
Greenpoint Loft (67 West St), Sunday (10/25) 1-7pm, FREE More info
We're so excited to bring the beautiful Greenpoint Loft alive with our Foliage & Foragers–themed market! It will be a day filled with FREE activities, refreshments, epic local shopping, live music, and, most importantly, the wonderful people of Greenpoint. There will be spicy buttered rum, craft beer, face painting, henna tattoos, tarot cards, 50+ vendors, and more!! RSVP
There are more events in our weekly calendar. Submit Greenpoint events, too!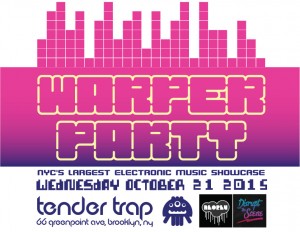 WEDNESDAY 10/21
* Great Scott! Back to the Future 2 @ The Chain Theater (21-28 45th Rd) 7pm, $15, Celebrate Back to the Future's 30th anniversary and the year Marty travels to the future with the Usual Rejects, Buy tix
♫ Warper Party @ Tender Trap (66 Greenpoint Ave) 8pm, FREE, Two rooms of omnidigital art and music, plus visuals, interactive art, and workshops, RSVP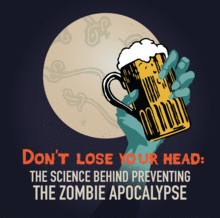 THURSDAY 10/22
* The Quirk Thing @ Pete's Candy Store (709 Lorimer St) 6pm, FREE, Join Living Quirky NYC to be curious, open-minded, to connect, and to delight in the multi-faceted spectrum of who we are, More info
* Don't Lose Your Head: The Science Behind Preventing the Zombie Apocalypse @ Brooklyn Brewery (79 North 11th St) 7:30pm, $20, Network with other young professionals interested in the environment, wildlife conservation, and public health at this fun and informative event presented by the EcoHealth Alliance Young Professionals Council, Buy tix
Category:

Community, Events, What's Happening?
Tags:

Acme Studio, annoyance theatre, Big Sky Works, Brooklyn Bowl, Brooklyn Brewery, Cameo Gallery, chain theatre, Cloud City, Eastern District, fall market, Muchmore's, over the eight, pete's candy store, Saint Vitus, Socrates Sculpture Park, tender trap, the experiment comedy gallery
0 Comments