There are more events in our weekly calendar. Submit Greenpoint events, too!
(sponsored)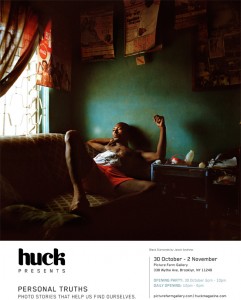 "Personal Truths" Opening Reception @ Picture Farm (338 Wythe Ave) THURSDAY 10/30, 6-10pm, Is there such a thing as an objective shot? Or is all photography fiction – a carefully framed version of the Truth? Personal Truths : Photo Stories That Help Us Find Ourselves, previously shown at 71A Gallery, in London, features the photographers Jonathan Mehring, Krisanne Johnson, Matt Eich, Guy Martin, Harold Feinstein, Shannon Jensen, Jason Andrew, Andrew McConnell
(sponsored)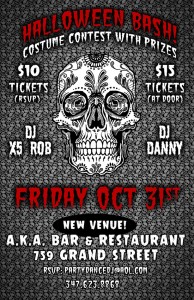 Halloween Bash NEW VENUE! @ A.K.A. Bar (759 Grand St) Friday, October 31st , 10pm, $10–$20, Buy tix
For two nights, party with no rules. No club dress code. No small, packed space. Just GOOD vibes (and even better music). Costume contest, music from DJ X5Rob and DJ Danny, plus half price on selected draft beers from 9–10pm. Get your tickets now!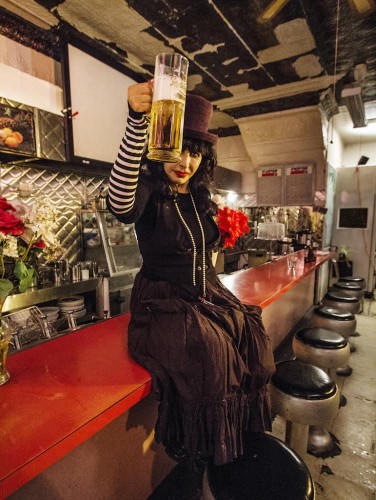 WEDNESDAY 10/29
* Bon Voyage Party @ Sunview Luncheonette (221 Nassau Ave) 7pm, FREE, An evening to honor Colette Lumiére and  experience a mise-en-sceéne inspired by her incomparable installations, More info
* Obscura Society Presents New York City Bodysnatchers @ Acme Studio (63 North 3rd) 8pm, $20, Author Bess Lovejoy discusses the city's early medical industry, cadavers, and a controversial past, Buy tix
♫ Ho_sacalypse @ The Ho_se (28 Lawton St) 8pm, FREE, With O' Great North / Kneeling Bus / BRAT PIT / Florida / lots more, RSVP
Category:

Events, What's Happening?
Tags:

Acme Studio, bushwick starr, cartoon carnival, city reliquary, Cloud City, Death by Audio, Eastern District, glasslands, knitting factory, knockdown center, Le Gamin, north brooklyn boat club, Obscura Society, picture farm, sunview luncheonette, triple canopy, Triskelion Arts, Word
0 Comments