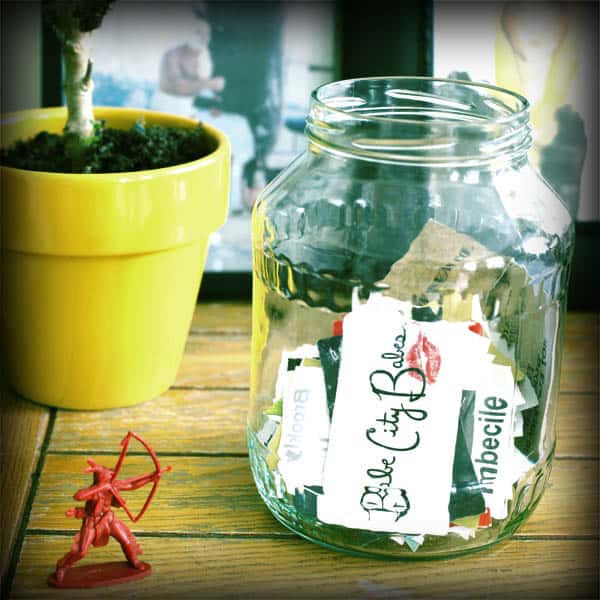 The world is random; so is Greenpointers. The obsessive collector in me cannot keep my hands off any and all cool looking business cards that I find in coffee shops, art galleries, bars and those handed to meet when I meet new folks. I have a nerdy binder with laminated slots where I keep them, but since that has filled up I stuff everything into this pickle jar. Like a lot of organizational disasters in my life, it is one of the many elephants in the room of things I need to go through. I earnestly pocket these cards because they are attractive to me and I want to check them out.
Enter the new weekly post: "Pick a Card" in which I randomly pick a business card, show it to you, and tell you all about it.
This may sound boring, but this isn't the "Leave a Business Card for Free Lunch" raffle jar you find in an overpriced deli in Midtown. This jar is filled with some of the most innovative and creative new companies, organizations, artists and musicians, all people who live in our neighborhood.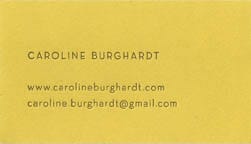 Another column I want to do regularly is a weekly featured Greenpoint artist, so I am killing two birds with one stone here. I am psyched that the first card I pulled is artist/photographer Caroline Burghardt. Aside from personally loving her work, the timing is great because on Saturday she is working on her Pastoral Dreams photo project up in the Bronx at the Andrew Freeman Home, and it looks like it's going to be a lot of fun! Check out the facebook invitation for more info.