Receive What's Happening? via email!


There are more events in our weekly calendar. Submit Greenpoint events, too!
WEDNESDAY 4/3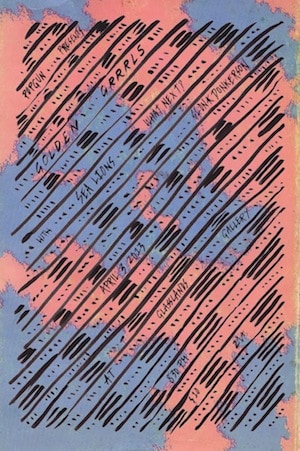 * Story Love @ Word (126 Franklin St) 6:30-7:30pm, The Story Pirates need you, help tens of thousands of children write a complete, original story, provide positive, personalized feedback for each and every one, RSVP
• Work it Brooklyn @ Acme Studio (63 N 3rd Street) 7-9pm, $5, Spring Networking Fling, with speed-networking, beers, and mingling, RSVP
♫ Rosy Street / Bill Bartholomew + The Governours / Oy Vey @ Legion Bar (790 Metropolitan Ave) 8pm, FREE, Close Encounters moves it show to the bar scene! RSVP
♫ Waxahatchee / Certain Spiders / Modern Hut / Radiator Hospital @ 285 Kent 8pm, $10, RSVP
THURSDAY  4/4
# Yummy Eats @ The Diamond Bar (43 Franklin St) 7pm, Korean Food Night, More Info
# 4th Annual Meatball Slapdown @ The Brooklyn Brewery (79 North 11th St) 7-10pm, $50, Buy Tix
Classic Simpsons Trivia @Berry Park (4 Berry St) 7:30pm, $10 per team, RSVP
♫ Ice Cream / Animal Tropical / The Roulettes / Claire's Diary @ Big Snow (89 Varet St, Bushwick) 8pm, RSVP

♫ Bizarre Jazz and Blues @Bizarre (12 Jefferson St, Bushwick) 9pm, FREE, plays in a style that harkens back to an era when jazz was the pop music of the day, More Info
♫ The Juan Maclean / Tim Sweeney / Dan Wender@ The Output (74 Wythe Ave)10pm, $15, RSVP
FRIDAY 4/5
♦ The Unknown @ Picture Farm (338 Wythe Ave) Opening Reception 6-9pm, New paintings by Feargal Doyle, RSVP
♦ Fractured @ Projekt722 (722 Metropolitan Ave) Opening Reception 6pm, two-person exhibition featuring works by Brad Parsons and Mikel Durlam, RSVP
#Wine & Food Fest @ O Live Brooklyn (60 Broadway) 6-8pm, $10, An evening of wine and food tastings, by D.O.C. RSVP
♦'One Hundred Foot' 16MM FILMS @ CPR-Center for Performance Research (361 Manhattan Ave) 7pm, $6, 20 beautiful films presented on 16mm film, curated by Jim Hobbs (Q&A), Mono No Aware provides snacks & refreshments, RSVP
♦ Tracking Signals High And Low @(566 Johnson Ave, Bushwick) 7-10pm, FREE, most recent works by two artist collectives – vydavy and Project 59 dealing with global and domestic behavioral patterns, RSVP
♫ Conveyor / Sky White Tiger / Grandchildren @Cameo Gallery (93 N6th St) 8pm, $10, Conveyor, an art-rock band from Greenpoint will be performing new sounds, RSVP 
♥ Spring Warriors with TalkFine / Jangula / Wild International / FancyCats @Shea Stadium (20 Meadow St, Bushwick) 9pm-4am, $5, Dance Party! Feathers, face paint and beads will turn you into the fierce warrior inside you, RSVP


* The Ladies of Bushwick Present: The Vagina Monologues (4/5-4/7) @ Pine Box Rock Shop (12 Grattan St, Bushwick) 9pm, $15, 3 performances to raise money for Sadie Nash Leadership Project, a BK advocacy organization for young women, More Info
SATURDAY 4/6

*61 Franklin St Garden Meeting @Good Yoga (73 Calyer St) 2pm, The newest community open green space in Greenpoint, with an herb bed, native plants and flowers and a community meeting space, finalizing design, discussing membership, scheduling a build day, RSVP
♦ "No Ocean Here" Book Launch @ The Cee Flat (988 Manhattan Ave) 4-7pm, a published poetry collection that aspires to bring social change using words, RSVP
♦ "try as we may to make silence, we cannot" @ Calico (67 West St, #205) 6-9pm, Parsons MFA fundraiser with silent auction, RSVP
♦ Halsey Hathaway @ Rawson Project (223 Franklin St) Opening Reception 6-8pm, FREE, RSVP 
* BBOX Presents: Chemistry @ Fine & Raw Chocolate Factory (288 Seigel St, Bushwick) 8pm, a night of DJs, dancing and…chocolate! Cheap beer Brooklyn Brewery beer, all bar proceeds to BBOX Radio — Brooklyn Community Radio RSVP 
♫ Nate Young / Eli Keszler / Monopoly Child Star Searchers / Sugarm / Ducktails @ 285 Kent, 8pm, $12, RSVP
♫ No Sky God / Lonesome Leash / John Houx / Scott Rudd @ Muchmore's (2 Havemeyer St) 8pm, $5, RSVP
♫ Zozobra / Kowloon Walled City / The Austerity Program @ Saint Vitus (1120 Manhattan Ave) 8pm, $10, RSVP
SUNDAY  4/7
• Birdshit @ Moma PS1 (22-25 Jackson Ave, LIC) 2-6pm, Inspired by Chekhov's The Seagull with elements of Ginsberg's Kaddish, BirdShit is a multimedia performance piece that combines theater, dance, video, live and pre-recorded music, and a few surprise elements, RSVP
•Open Your Eyes and Ears: Open Mic @Yes Gallery (147 India St) 5-7pm, FREE, Anyone can play music, sing, read, tap dance, the last day to see the Almost Priceless show, RSVP
*Prohibition Parallels @ The Diamond Bar (43 Franklin St) 7-10pm, FREE, Join the president of the American Pot-Smokers Association for a discussion about the parallels between alcohol prohibition and marijuana, RSVP
♥ Mad Men Premiere Party @ Trash Bar (256 Grant St) 8pm, $7, Pre-game it with a little garage and punk rock, Open bar 8-9. Food and drink specials inspired by the show, decade appropriate attire strongly encouraged! More Info
MONDAY 4/8
♫ Nick Waterhouse / Jonathan Toubin @Brooklyn Bowl (61 Wythe Ave) 9pm, $10, More Info
☺ Broken Comedy @ Bar Matchless (557 Manhattan Ave) 9pm, FREE, Hosted by Mike Denny/Michael Che/Nimesh Patel, More Info
TUESDAY 4/9
•Bad Movie Brooklyn Presents, Over The Top @Berry Park (4 Berry St) 8pm, FREE,  Sylvester Stallone stars in "Over The Top" which bravely merges the sensitive story of a single father trying to win back custody of his son with the raw manliness of competitive truck driver arm wrestling, Bonus: Arm wrestling challenges to begin immediately afterwards RSVP
*  Greenpointers' Pick
♫ Music
♥  Pheremones likely
♦  Art Event
☺ Comedy Event
#   Foodie Event


Category:

Events, What's Happening?
Tags:

art, Brooklyn, Bushwick, bushwick vagina monologues, comedy, community events, events, foodie, Free, Gallery Openings, Greenpoint, Music, nightlife, screenings, shows, trivia, Williamsburg
0 Comments