Receive What's Happening? via email!


There are more events in our weekly calendar. Submit Greenpoint events, too!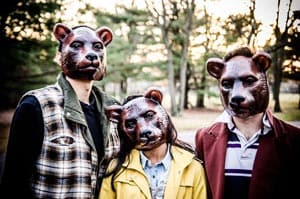 WEDNESDAY 7/24
♦ Polish & Spanish Poetry Reading @ Greenpoint Library (107 Norman Ave) 6:30-7:30pm, FREE
♥ The Craft @ McCarren Park Summerscreen (No. 12th & Bedford Ave) 6pm, FREE, Performances by La Misma / Potty Mouth / Divorce Money
♫ Rumors / Junior Prom / Behaviors @ Union Pool (484 Union Ave) 9pm, $8
♫ Bear Hunt Controversy @ Cameo Gallery (93 N. 6th St) 10pm, $8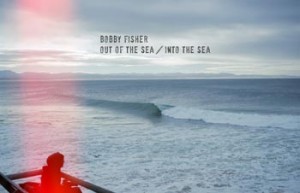 THURSDAY 7/25
♦ Out Of The Sea / Into The Sea @ Picture Farm (338 Wythe Ave) 6-9pm, An evening of ocean inspired imagery from photographer Bobby Fisher spanning the globe from the Maldives to Montauk, RSVP
♫ Heliotropes / The Suzan @ Brooklyn Museum (200 Eastern Pkwy) 7pm, $12
♦ Smashfest @ Villain (50. N.3rd St) 7pm, $15-30, a curated collection of film, art and culture about the NY surf community, ticket includes drinks & snacks, thru Sunday, more info
☺ The Cause B Show: Whistleblow Your Mind Comedy Show @ Over Eight (594 Union Ave) $5, 8:30-10:30pm, featuring some of NYC's top comedians raising money for The Bradley Manning Defense Fund, RSVP
♫ This Frontier Needs Heros @ Manhattan Inn (632 Manhattan Ave) 9:30pm, FREE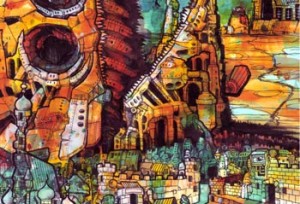 FRIDAY 7/26
♦ Close Quarters @ Yes Gallery (147 India St.) Opening 6-10pm, Artwork by Nichole Handel & Jack Jerz
♫ Ghastly City Sleep / Ancient Sky / Don't @ The Acheron (57 Waterbury St.) 8pm, $8
♦ Rooftop Films Animation Blockparty @ Automotive HS Lawn (50 Bedford Ave) 8pm live music, films begin 9pm, $13, Afterparty @ Matchless, More info
• U Screening @ Transmitter Park (Greenpoint Ave & East River) 8:30pm, FREE, Ages 6 & up, Mona is a princess who lives a lonely existence in a dilapidated castle by the sea. She is cruelly mistreated by a pair of rats until a unicorn named U appears to protect her…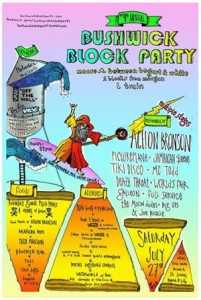 SATURDAY 7/27
# NY State Food & Beer Expo @ East River State Park (Kent Ave & No. 8th St) 10am-7pm, $10, sample over 40 exclusive beers from over 20 NY microbreweries & farm-to-table foods from NY, More info
• Ridgewood Market @ Greater Ridgewood Youth Council (59-03 Summerfield St) 11-5pm, Art, Vintage, Handmade, Food, More info
♫ Bushwick Block Party w/ Action Bronson / Pictureplane / Jamaican Queens / World's Fair / MC Todd / Death Threat @ Moore St betw. Bogart St & White St, noon, FREE
♥ Bike Swap & BBQ @ East River Bar (97 South 6th St.) 3-7pm, FREE, Bring your bike parts, frames and bike related stuff to East River Bar and buy/sell/trade at no vendor cost or cover charge, RSVP
♫ The Due Diligence, Hippy, Journalism, Healing Stoned @ Muchmore's (2 Havemeyer St) 8pm
♫ Hollaback Afterparty with War on Women / Shady Hawkins & Rhinestone Gorilla Burlesque @ Saint Vitus (1120 Manhattan Ave) 9pm, $10, Hollaback is a movement to end street harassment powered by a network of local activists around the world, RSVP
SUNDAY 7/28
• Ridgewood Market @ Greater Ridgewood Youth Council (59-03 Summerfield St) 11-5pm, Art, Vintage, Handmade, Food, More info
♦ Flux Fest @ Sandbox Studios (154 Morgan Ave.) 6-11:30pm, $15-20, a festival of 10 short films with time travel asan overarching theme, open bar, More info* Greenpointers' Pick
♫ Music
♥ Pheremones likely
♦ Art Event
☺ Comedy Event
# Foodie Event
Category:

Events, What's Happening?
Tags:

art openings, art shows, benefits, bike events, block party, brooklyn art, brooklyn bands, brooklyn comedy shows, brooklyn music, bushwick bands, bushwick events, bushwick music, comedy, Concerts, Films, free brooklyn events, free events, Fundraiser, greenpoint art, Greenpoint Events, music shows, photography exhibit, ridgewood, screenings, williamsburg events
3 Comments