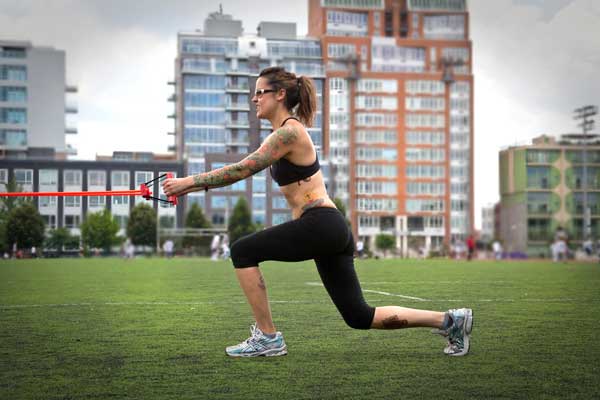 Time to get NAKED … at BOOTCAMP!
SIGN UP NOW and you will not only want to get into that teeny bikini (or speed-OH no) this summer … you'll also want to get OUT of it … and into NAKED!
This June, QUICK FITNESS is taking bootcamp to the track! TRACY Helsing ("We Go Hard Bootcamp", Food Network's "FAT CHEF") is joining forces with FAITH Pilger and DORIAN Cervantes to take her weekly indoor bootcamps to another level!
THAT'S RIGHT…
THREE FEMALE TRAINERS, EACH WITH THEIR OWN STYLE AND ENERGY TO MOTIVATE YOU, CHALLENGE YOU AND GET YOU INTO YOUR BOOTCAMP BODY!
AND they will be wearing NAKED SPORTS GEAR: an awesome new TAN THROUGH sports wear for the outdoor athlete …that's YOU! ~ NO MORE UGLY WORKOUT TAN LINES!!!
(clink – I'll drink to that)
So, get your butts over to Williamsburg's McCarren Park EVERY SATURDAY IN JUNE at 9am, rain or shine!
It's just one subway stop from the city (L train to Bedford or G to Nassau). We'll meet at the purple workout/stretch bars on the Driggs Avenue side of the track.
SIGN UP NOW on Facebook…just click YES, even if you can't make all of the dates.
This bootcamp is an hour long and the five week series is priced at $125 for the month. Drop-ins are welcome for $30 per class and if you can only make 3 or 4, we can prorate.
Commit to the package if you want to see real results!
Bootcampers will receive special NAKED benefits 🙂
EMAIL Tracy at [email protected] with any other questions. AND SERIOUSLY, the more the merrier, so please pass the word on and bring your friends as there will be plenty of tag team, cooperative and group exercises.
See you there!!!
Check out www.nakedsportsgear.com
Sponsored post courtesy of Quick Fitness.
Category:

Deals, Events
Tags:

beach body, body, Boot Camp, Brooklyn, burn fat, exercise, fitness, get into shape, Greenpoint, health, McCarren Park, muscles, running track, tan, tone, trainer, weight loss, wellness, work-out
0 Comments