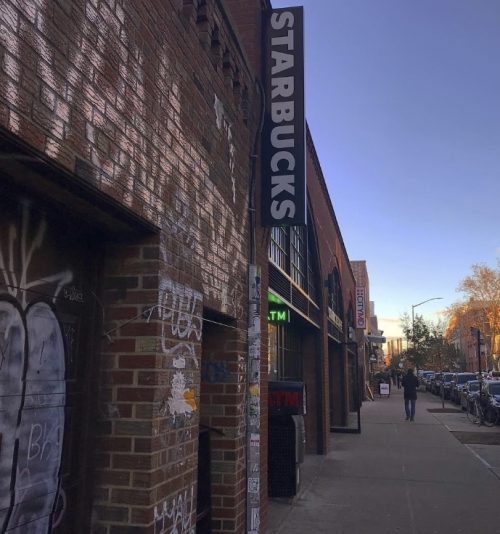 Following our post yesterday that highlights the closure of Starbucks at 154 N 7th St. by the Health Dept., a former employee contacted us with disturbing details on the extent of the vermin infestation that she alleges plagued her three-month tenure at the cafe this year, causing up to six employees to quit.
The woman seeks to remain anonymous as she is afraid that publishing her name will negatively affect her future employment prospects.
"I've been working in the restaurant industry for years and Starbucks was really awful…When I walked in for an interview, food and bananas, almonds and snack packs were on the floor, nobody cleaned," she said.
Looking past the uncleanliness during her job interview she took the gig, and right away she was disturbed by the negligence from management that allowed for dead vermin to sit in the food-prep area for days on end.
"A week after I started my job I saw a mouse on a sticky trap, and I told my manager that there is a dead mouse on the floor so you have to get rid of it, and he didn't," she said.
"It was in the kitchen area where we prep mocha sauce or caramel sauce, dry berries and powders and stuff," she said.
"Then, day three, another dead mouse on the same sticky trap; so there were two dead mice on the sticky trap and no one would get rid of it," she said.
"A week after, my coworker was holding a black plastic trash bag and she was like 'don't touch it, don't touch it.' I just walked in and said 'what is that food?' And she goes, 'no, no, no live mice are in the bag don't touch it,'" she said. Continue reading →