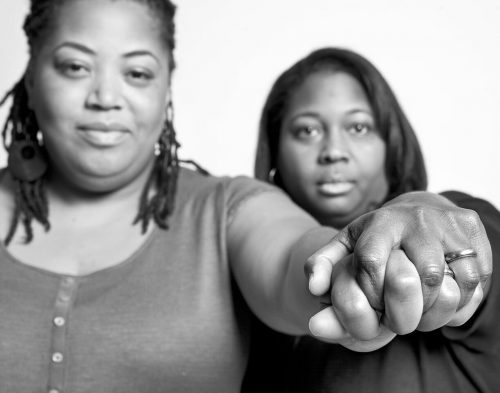 Catalina Kulczar
is the best kind of photographer: selfless. Her portraits illuminate the beauty in others, and her projects — individually crafted and triumphantly executed — are marked by a social justice bent that lets underrepresented voices sing. Her many and diverse photography series have included moving portraits of girls celebrating their
quinceañera
 and portraits, both loving and poignant, of
same-sex couples
awaiting marriage equality. That last project is the inspiration for a new book she discussed with Greenpointers — a queer-affirming anthology she's looking to publish with the help of a
Kickstarter
. We caught up with the local photographer to discuss her passion projects, inspirations, and favorite neighborhood hangouts.
Greenpointers: How long have you lived in Brooklyn?
Catalina Kulczar: I have lived in Brooklyn since 2011 — three years in Fort Greene, then we moved to Greenpoint in summer 2014.
Do you have a favorite neighborhood spot?
I love going to
Brooklyn Label
. I love how much natural light fills the place year-round, and the staff there is always friendly and welcoming.