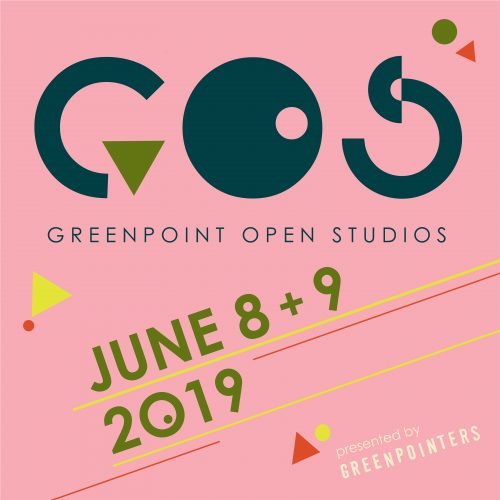 Hey Greenpoint Artists!
We are happy to announce that Greenpoint Open Studios is happening again this year on Saturday, June 8th & Sunday, June 9th!
If you don't already know, this is an un-curated event, free and open to the public that aims to give local artists and creatives a chance to show their work. During the 2016 – 2018 editions over 400 artists participated and tens of thousands of art lovers swarmed our beautiful neighborhood to weave in and out of art studios and spaces.
Artists, designers, crafters, fabricators, performers, and anyone who has work or work-in-progress to show in Greenpoint can register.
Here's how it works:
Sign up to register your work and location of your space. (Registration fee is $15 until April 15th, $40 after)
Your address will be on the publicly available GOS online map and a printed guide that is distributed all over North Brooklyn
Registered artists open their doors on June 8th and 9th to visitors