Try to take in too much at the Northside Festival and you'll lose your mind; just putting together this guide was a harrowing experience! However, if you wander out into the wilds of the Brooklyn music circuit with no itinerary, you'll find yourself in just as much of a state.
In addition to four days of music and five days of film, this year's festival includes a tech conference called NExT (Northside Entrepreneurship + Technology). Although it's nice to see that Northside–now in its fourth year–is expanding and going strong, this guide will focus on the music side of things.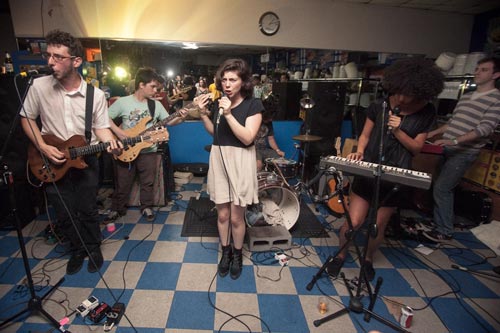 Thursday (6/31)
Swans, Chelsea Wolfe at Warsaw, 7pm ($32): If Iceage and A Place to Bury Strangers aren't going to be loud enough for you, go to this. Come early for Chelsea Wolfe's spooky folk.
Kisses, Selebrities, Rush Midnight, Chad Valley, The Ice Choir at Cameo Gallery, 7:30pm ($15):  If you like your "Ice" bands a little dreamier, then this is the show for you. The hotly-tipped '80's throwbackers Selebrities and the pleasing electro vibe of Chad Valley should steer the night away from being too overly-twee. Continue reading →