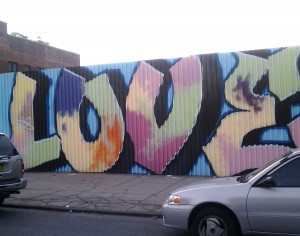 Not that I have personal experience….
Best Place to Quietly Sob Without Making a Scene: Newtown Creek Nature Walk
Nature can be therapeutic, but tears can feel even sadder amongst the frolicking children and happy couples in Greenpoint's better-known parks. For now, it's best to stick with the Newtown Creek Nature Walk, where you can sit in privacy on the concrete and cry among the rotten sewage like a lonely swamp beast. There's something so poignant about the little clusters of plant-life flourishing in spite of such bleak conditions, if only your love had been strong like those plants. When you're all cried out, stop at Eastern District to buy some beer and pickles for the walk home, because where has dignity ever gotten you anyway?