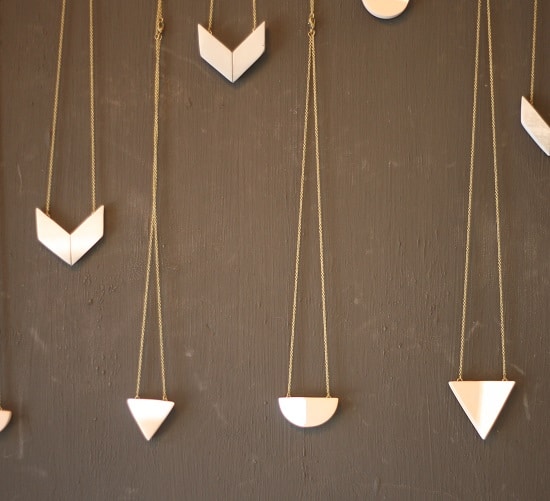 Bishop and Queen (1000 Manhattan Avenue) is a petite womenswear shop that packs a whole lotta punch in Greenpoint. The store doesn't stray far from its poetic minimalist meets utilitarian enthusiasms and rightfully so. With simple and classic pieces, the emphasis is all on the details.
Dark leggings, laser-cut perforated knits, clog booties, and oversized layering pieces compliment crystal necklaces and long pendants swinging from deer antlers. From trusty neutral tones to bright colored socks and shimmery quartz baubles, there's something for every Greenpoint gal.
Tonight (12/13) Bishop and Queen is having a holiday/meet the new jewelry designer party from 7-10.
I stopped by the shop a few weekends ago and got to chat with Kimberly Callway on being a new business owner, in addition to working as a Science teacher, and long time Greenpoint resident.