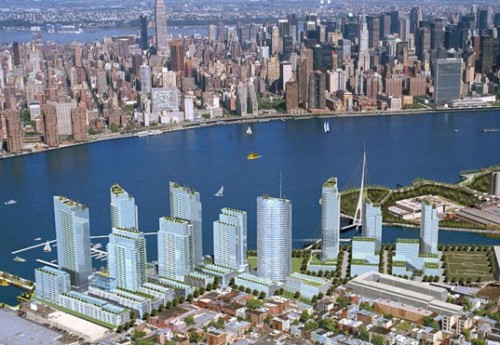 Ok, here we are.  This is your last shot. I'm not playin'.  Either are the developers who  will soon turn Greenpoint into a Disneyfied vision of Brooklyn.  The last of the public meetings will take place Thursday, December 5th, 2013 and this is your last chance to do something.
UPDATE Location: 250 Broadway Committee Room 16th Floor CITY HALL
Time for Commercial Street meeting: 9:30 am
Time for Greenpoint Landing meeting: 1:00 pm
If you can't make it – here is a sample letter – to send to council members.
Anyone familiar with the politics of New York knows most of these politicians are flags flapping in the wind.  Where the wind blows is the direction they point in. If you all become the wind and let them know how you feel, you may be able to get the city council to vote against this project.
Become a collective hurricane! Go to the meetings. Voice your opinions, and let it be known that you are not feeling this.
Our friend Kim Masson of savegreenpoint.org fills us in on the latest developments. Continue reading →