(sponsored)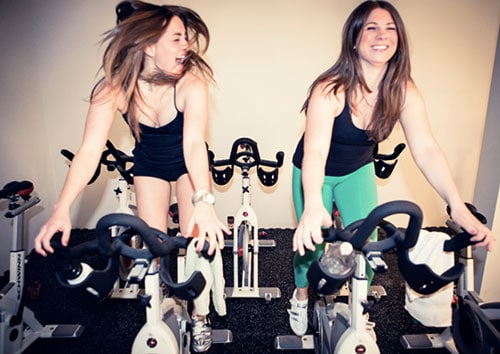 It's almost summer. North Brooklyn bike lanes are busy and the parks are full of folks like you who want to feel great and get into shape.  But getting fit isn't just hitting the running track. Wellness is also about eating great and staying active with fun fitness routines. There are a variety of ways to get healthy in our neighborhood, meet new people and enjoy irresistible perks.  A great way to get started is through Athletes Club.
Athletes Club is a members-only service suited for everyone that loves to live healthy and active! It's the best way to discover, experience, and save at top-notch fitness studios, healthy restaurants, and active shops in New York City and North Brooklyn. Members receive unlimited benefits to use at over 100 partnering businesses, including Brooklyn Boulders, Summer's Juice, JackRabbit Sports, SYNC Studio, and Torque Fitness, Ride Brooklyn, and Awakening NY.
Plus, members can experience free classes, social outings, and other unique experiences, like the all inclusive World Cup Viewing Party. Say goodbye to your boring fitness routine!
Members save $100s each month. Get started today for only $19.
Join now: www.athletesclub.com
Here's a rundown of what local businesses are offering through Athletes Club: Continue reading →
Category:
Deals
Tags:

active, athletes club, athletic, bikes, discounts, exercise, fitness, greenpoint gym, health, health food, juice bar, new friends, new york city, personal trainer, personal training, Spinning, wellness, Williamsburg, world cup viewing party, Yoga
0 Comments