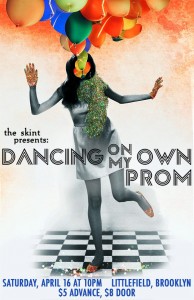 [sponsored] Dancing on My Own '80s–'00s Prom
Saturday, April 16, 10pm, $5
Littlefield (622 Degraw St)
This prom season, bury high school in the past and come party with the skint. It's prom without the pressure, not to mention all those added expenses like dinner, hairdressers, limos, and subsequent limo cleaning (after one too many glasses of punch). There will be music by DJ Steve Reynolds, balloons up the wazoo, $5–8 drink specials, and a virtual date photo booth where you can choose your own arm candy. RSVP
There are more events in our weekly calendar. Submit Greenpoint events, too!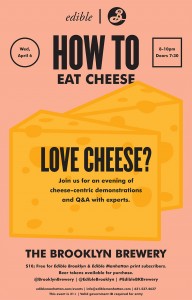 WEDNESDAY 4/06
# How to Eat Cheese @ Brooklyn Brewery (79 North 11th St) 8pm, $10, An evening of cheese-centric demonstrations and Q&A with experts, Buy tix
♫ 88′ Cutlass Record Release @ Muchmore's (2 Havemeyer St) 8pm, FREE, With Whocoulditbe / Cozy Craig / Sleep2, More info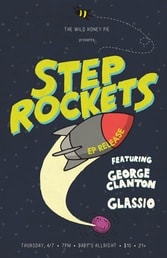 THURSDAY 4/07
♫ The Wild Honey Pie Presents Step Rockets EP Release @ Baby's All Right (146 Broadway) 8pm, $10, With George Clanton / Glassio, Buy tix
* Comedy in Dance Festival @ Triskelion Arts (106 Calyer St) 8pm, $17.87, A slew of movement-based work that tickle the audience's funny bone, Buy tix
☺ Baby Ian Falls Down a Well @ Annoyance Theater (367 Bedford Ave) 9pm, $5, Written by and starring Ian Lockwood and Sophie Zucker; directed by Philip Markle, More info
♫ Joakim @ Good Room (98 Meserole Ave.) 10pm, $10 or Free with RSVP before midnight, with Paul Raffaele, Buy tix

Category:

Art/Music, Events, What's Happening?
Tags:

annoyance theatre, aviv, Baby's All Right, Brooklyn Bowl, Brooklyn Brewery, Brooklyn Craft Co, Cloud City, flux factory, Grand Victory, littlefield, Manhattan Inn, Muchmore's, over the eight, pete's candy store, Saint Vitus, The Bedford, The Warsaw, Triskelion Arts, Videology, WORD bookstore
0 Comments