There are more events in our weekly calendar. Submit Greenpoint events, too!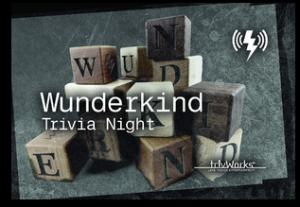 WEDNESDAY 9/17
* War Correspondents @ Brooklyn Brewery (79 North 11th St) 7:30pm, $25, New Yorker staff writer Philip Gourevitch will be interviewed by Brooklyn Brewery founder and former AP Middle East correspondent Steve Hindy, More info
* Wunderkind Trivia Night @ Verboten (54 North 11th St) 8pm, FREE, A heated, team-based battle of wits that will test both your brain and your liver with challenging questions and cool prizes, More info
Category:

Events, What's Happening?
Tags:

animamus art salon, Arts in Bushwick, booklyn, Brooklyn Brewery, Brooklyn Fire Proof, brouwerij lane, city reliquary, greenpoint film festival, living gallery, Living Los Sures, New Yorker, north brooklyn boat club, over the eight, ridgewood variety show, rock the pulaski, The Diamond, the muse, trumpet city, UnionDocs, Verboten, wythe hotel
0 Comments