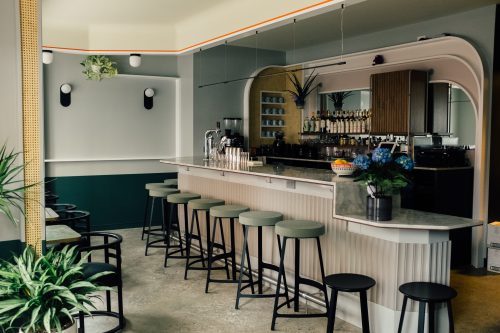 Greenpoint's first-ever alcohol-free bar Getaway (158 Green St.) opened Tuesday night as an alternative social space for people who may not be keen on consuming alcohol while having a night out on the town.
Similar alcohol-free bars have opened across the U.S. from Maine to Illinois recently including the NYC pop-up Listen Bar, which had a successful pop-up in Williamsburg last year and is currently crowdfunding for its first 'booze-free' permanent location with nearly $23,000 raised so far out of its $25,000 goal.
Getaway co-owner Sam Thonis was a bit ahead of the trend when the inspiration for Getaway's concept came to him while he witnessed a relative of his go sober a couple of years ago. Thonis's entrepreneurial gears were already turning at the time as he sought to open a business in Greenpoint where he's lived for nine years. He and co-owner Regina Dellea cite a visit to ABC Kitchen in Manhattan as further inspiration as they took an interest in the restaurant's homemade soda menu.