Automotive High School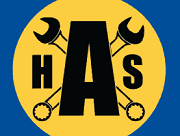 Through a committed effort involving students, families, educators, and support staff, Automotive High School inspires and supports our students in becoming life-long learners, ethical and responsible citizens, and productive members of the 21st century global marketplace.
By engaging in both cutting edge technical training and a varied, rigorous curriculum in a safe and nurturing environment, our students will be prepared to become independent and critical thinkers.  The young men and women of Automotive High School will become masterful in their ability to adapt their behavior to changing situations, make responsible choices, and show respect for themselves and those around them.
(Shared campus with Frances Perkins Academy)
ADDRESS
50 Bedford Ave
Brooklyn, NY 11222
TELEPHONE
(718) 218-9301
SCHOOL NUMBER
K610
GRADES
9-12, SE
Website (NYC.gov) | High School Website