Adaptations NY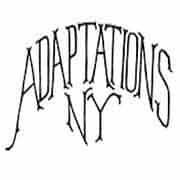 Adaptations is an unconventional vintage furniture boutique specializing in Mid Century furniture and housewares.
We enjoy reusing and honoring old items to create an eclectic laid back environment.
We love all styles of design and we believe that an eclectic home is the best way for people to live. No one thing defines us, so why should our homes be just one style?
ADDRESS
109 Franklin St.
Brooklyn NY 11222
TELEPHONE
(347) 529-5889
HOURS
Tue – Sun | 12-7pm
Website | Facebook | Instagram