The Law Office of Andrew Kaminski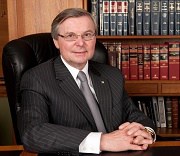 The Law Office of Andrew Kaminski specializes in handling claims in areas ranging from Workers' Compensation and personal injury to real estate closings and criminal offenses. Unlike most other attorneys, Mr. Kaminski has extensive experience in being on so-called 'both sides of the fence'. Before becoming an attorney, Mr. Kaminski had worked for many years handling numerous bodily injury claims as an insurance adjuster for numerous insurance companies. As such, he acquired first hand knowledge in how to best navigate his clients' claims through the legal process in order to achieve the best possible results.
We put our clients' trust and satisfaction first!
ADDRESS
79 Greenpoint Ave
Brooklyn, NY 11222
TELEPHONE
(718) 389-0450
HOURS
Mon-Fri | 9am-6pm