Northside Charter High School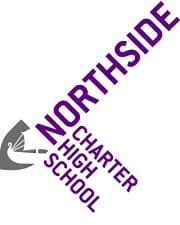 Northside Charter High School (NCHS) is a comprehensive four-year public charter high school with a small community of 400 students maximum in grades 9-12.
The school opened in the fall of 2009 and had its first graduating class in June, 2013. Northside achieved a Graduation Rate of 95% in June, 2014!
NCHS serves the educational needs of one of the lowest performing districts in New York City; District 14, in Brooklyn, NY.
NCHS is a 9-12 secondary level school chartered by the New York State Education Department and is housed in a New york City Department of Education building.
ADDRESS
424 Leonard St
Brooklyn, NY 11222
TELEPHONE
(347) 390-1273