Edge Auto Rental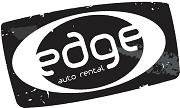 With one of the most diverse fleets on the east coast, Edge Auto Rental proudly carries cube trucks, passenger vans, sedans, luxury and cargo sprinters, refrigerated vehicles, mobile offices, pickup trucks, SUVs, cargo vans & more! For a decade, Edge has provided impeccable customer service, forging lasting relationships with our neighbors and corporate clients alike. Both personal & corporate rentals are available at competitive rates, and Edge specializes in production rentals. Our office is open 7 days a week and our lot is open 24/7 for parking and returns.
Featured on Broad City in Season 1 episode "Destination: Wedding."
Free shuttle to Edge from the Metropolitan Ave/Lorimer St subway stop every Monday–Friday from 5:30 AM-10 AM.
ADDRESS
460 Kingsland Ave.
Brooklyn, NY 11222
TELEPHONE
(212) 947-3343
HOURS
Mon-Fri | 6am-10pm
Sat&Sun | 7am-3pm
Website | Facebook | Instagram | Twitter | LinkedIn